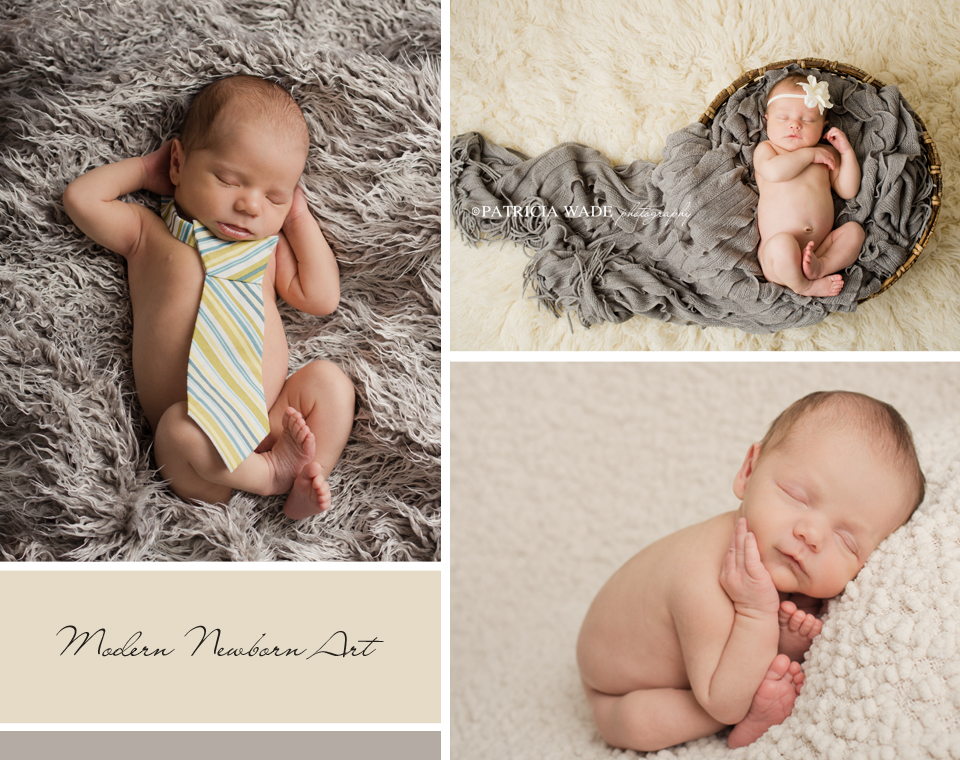 Of all the portraiture that I do, working with newborns is my very favorite.  Is it because I love babies so much?  Well, I do love babies.  But it's so much more than that.  I am amazed by them.  The work they do to get into this world, the amount of changes they go through every day  – it's all pretty incredible to me.  I am enthralled by the little details – flaky newborn skin, tiny toes, teensy fingernails, sweet little umbilicals… (spell check said that should be umbilici – how weird does that sound?)  I love their puckered lips, relish their newborn baby noises, and I feel visited by an angel when I catch a fleeting newborn smile.  It all feels almost magical to me, and one of the most amazing and beautiful times in our lives. It's because of this that I am so in love with capturing this ephemeral time.  Because as a mom myself, I know that it goes by way too fast.  And it's easy to feel like you missed it all, in between recovering from childbirth and the craziness of sleep deprivation.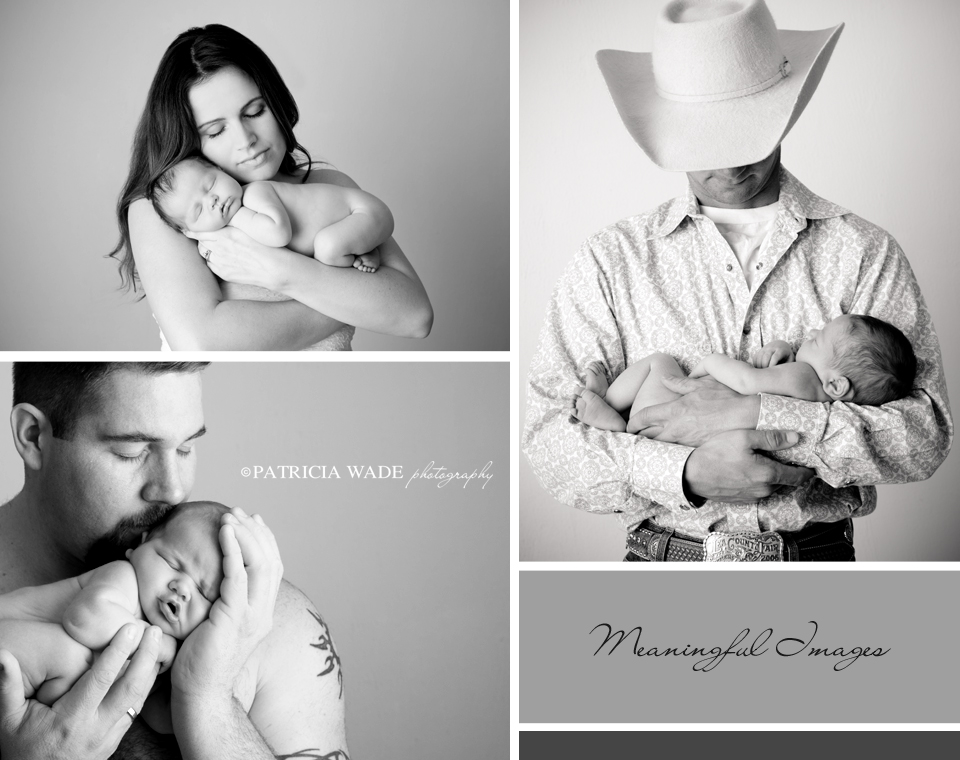 These images are so much more than pictures.  They forever document the love, the trust, and the connection between you and your new baby.  The wonder, the awe.  How tiny your baby is in dad's strong hands. This is an incredible time.  As a mom, I treasure the images that I have with my own babies.  And as one of Midland's most established and experienced newborn photographers, having photographed hundreds of babies, my highest goal is to create for you stunning portraiture and artful images that focus on your family's emotional connection, as well as beautiful images of your new baby and all the sweet details of the newborn period, all while you are pampered and relaxing in my cozy newborn studio.
Newborn Session – It is preferable that the newborn session be scheduled to take place within the first 14 days of birth, unless there are extenuating circumstances such as prematurity, etc….  The sooner you contact me to book your session, the better chance you have of availability.  The schedule fills up very quickly, and is typically pretty fully booked 6 months out. Expectant parents, please consider booking your session well before your due date, to guarantee that a session spot will be available.  If your baby has not arrived by his or her due date, I do not mind at all rescheduling (at no additional charge, of course), and I will always keep an opening for you. If you are very close to your due date or have already had your baby, I completely understand and want you to have a perfect newborn session, too. Contact me anyway, and I will do my best to work you in. 
View newborn session fee info HERE.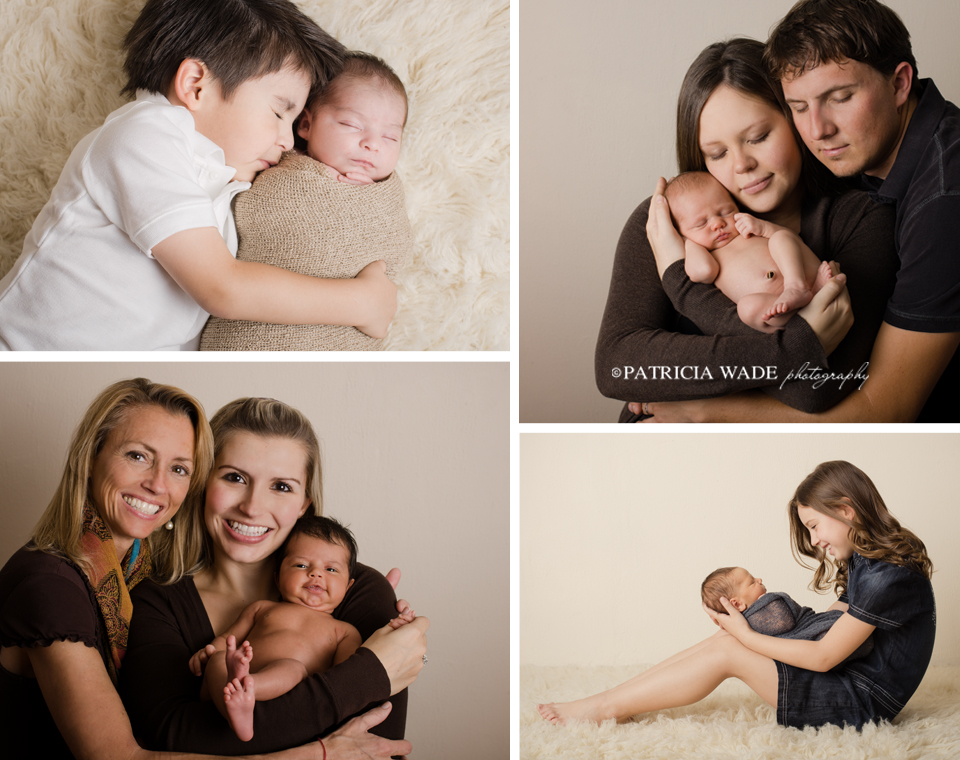 Parents, those of you who have other children will almost certainly want to include them in some of your images.  The sibling bond is incredibly important, and it is wonderful for me to have the opportunity to create images of your other child(ren) with your newborn.  If you would like to bring your child(ren) to the studio in order to include all the siblings in a few images, please let me know and I will be sure to advise you with appropriate package selections that will include enough time and images.  The best plan is to bring baby and sibling(s) to the session and start sibling and family images first.  Then dad or another trusted caregiver can take the sibling(s) home or for a drive, and we can finish up the newborn portion of the session.  This makes it possible to keep the environment relatively calm and quiet, with little interruption to disrupt posing.  And as a result, we have a much more productive session time, and are able to keep the newborn settled and peaceful.  Additionally, it's really better to have at least one parent able to completely focus on their newborn, in order to ensure his or her safety during posing, especially when working with props.  Other children in the studio room provide distraction and activity during this posing that could be dangerous, and no one wants that.
Please email me for more information at smile@patriciawadephotography.com. Email or call (432)279-0742 if you are ready to book your session(s). I am unable to answer if I am in a session, which is most of the day, but please leave a message and I will be sure to get back to you at my earliest opportunity.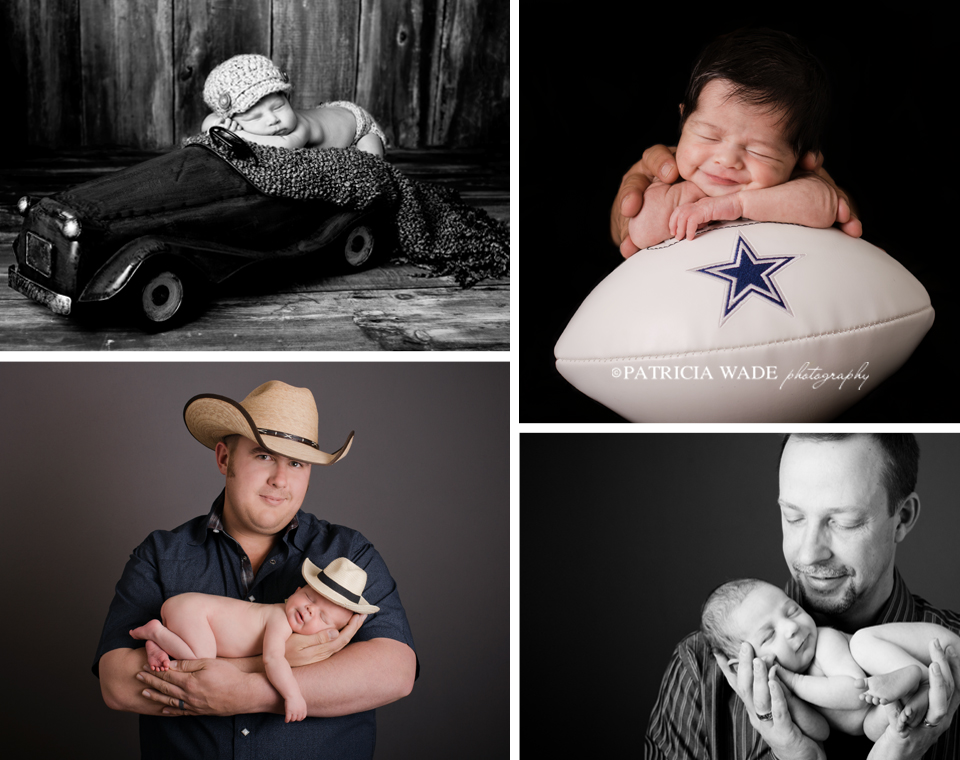 I absolutely love my work, and I adore my tiny clients. Creating beautiful newborn portraits for every client is incredibly important to me. I put my heart and soul into every newborn session, and I would love to create beautiful newborn artwork of YOUR precious baby for YOU!