Limited-time photo and design templates for your photos. Link and share with friends and family, and please be sure to mention where you got them, but please do not publish or re-sell them as your own creations. All designs and photos are copyright Patricia Wade Photography. Thank you, and enjoy!
To all my wonderful clients and those who follow my work, thank you and Merry Christmas! Enjoy a new little design as my thanks. This is a 5×7 collage card template, perfect for the holidays.
The following .PSD template will require a basic knowledge of layers and clipping masks. Fonts are not included, so if you do not have this particular font, a substitution will occur. There are many script fonts that will do nicely.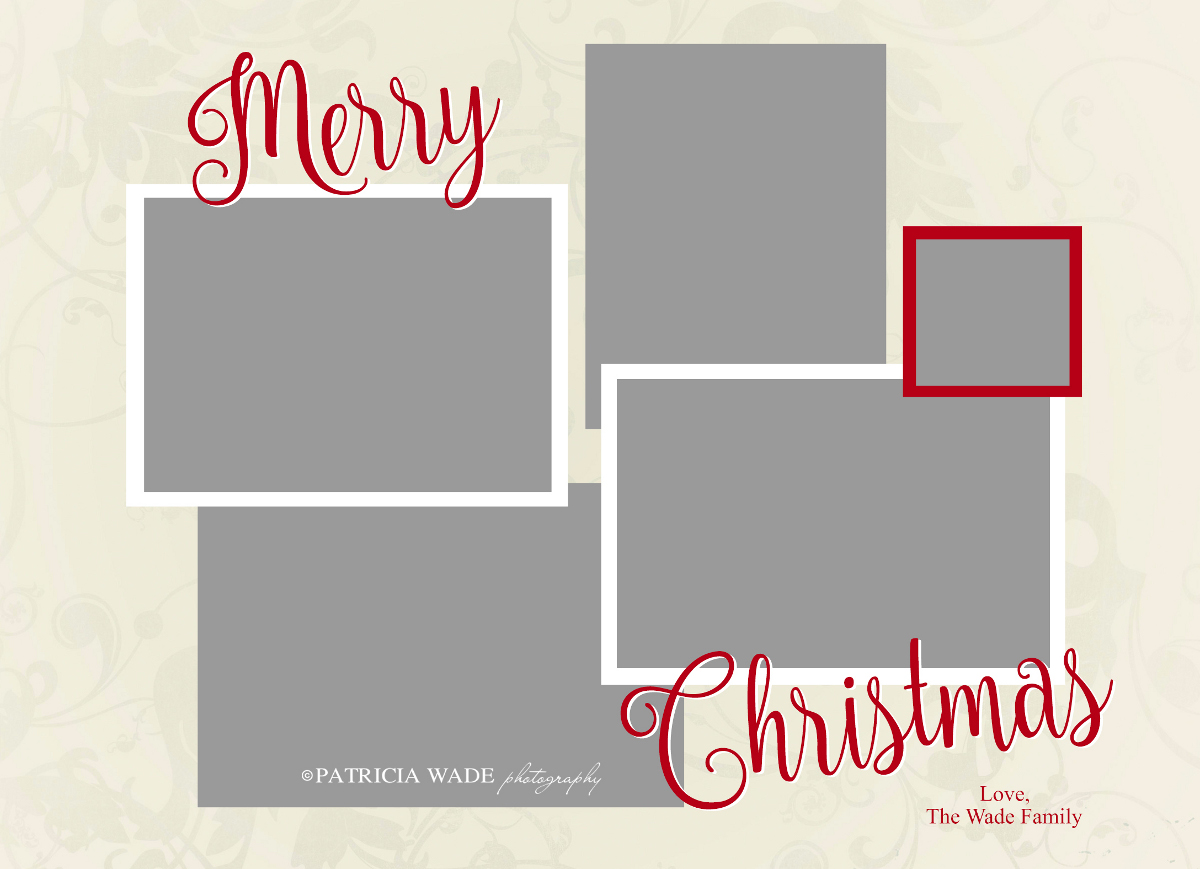 Merry Christmas!
Download HERE.