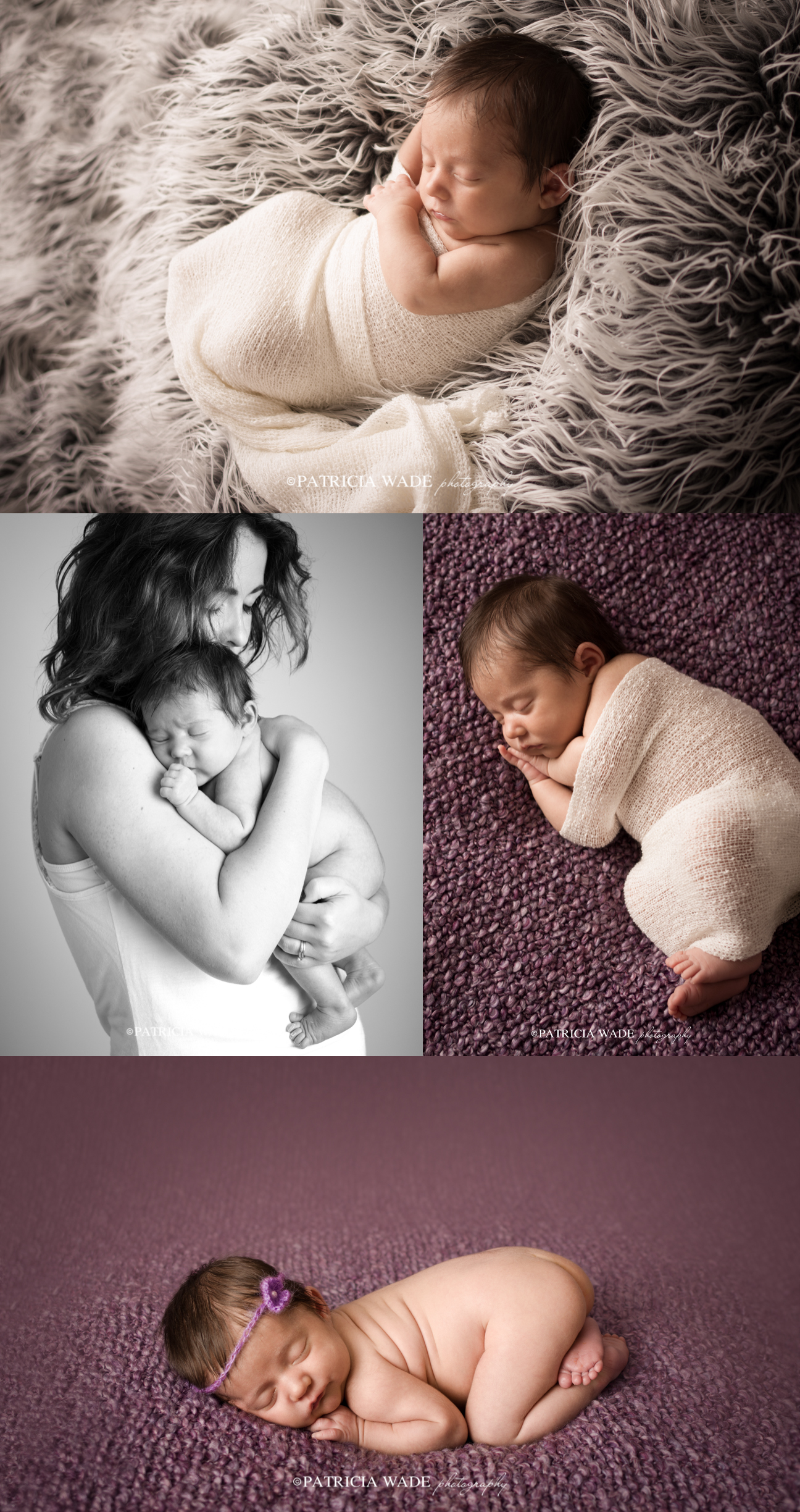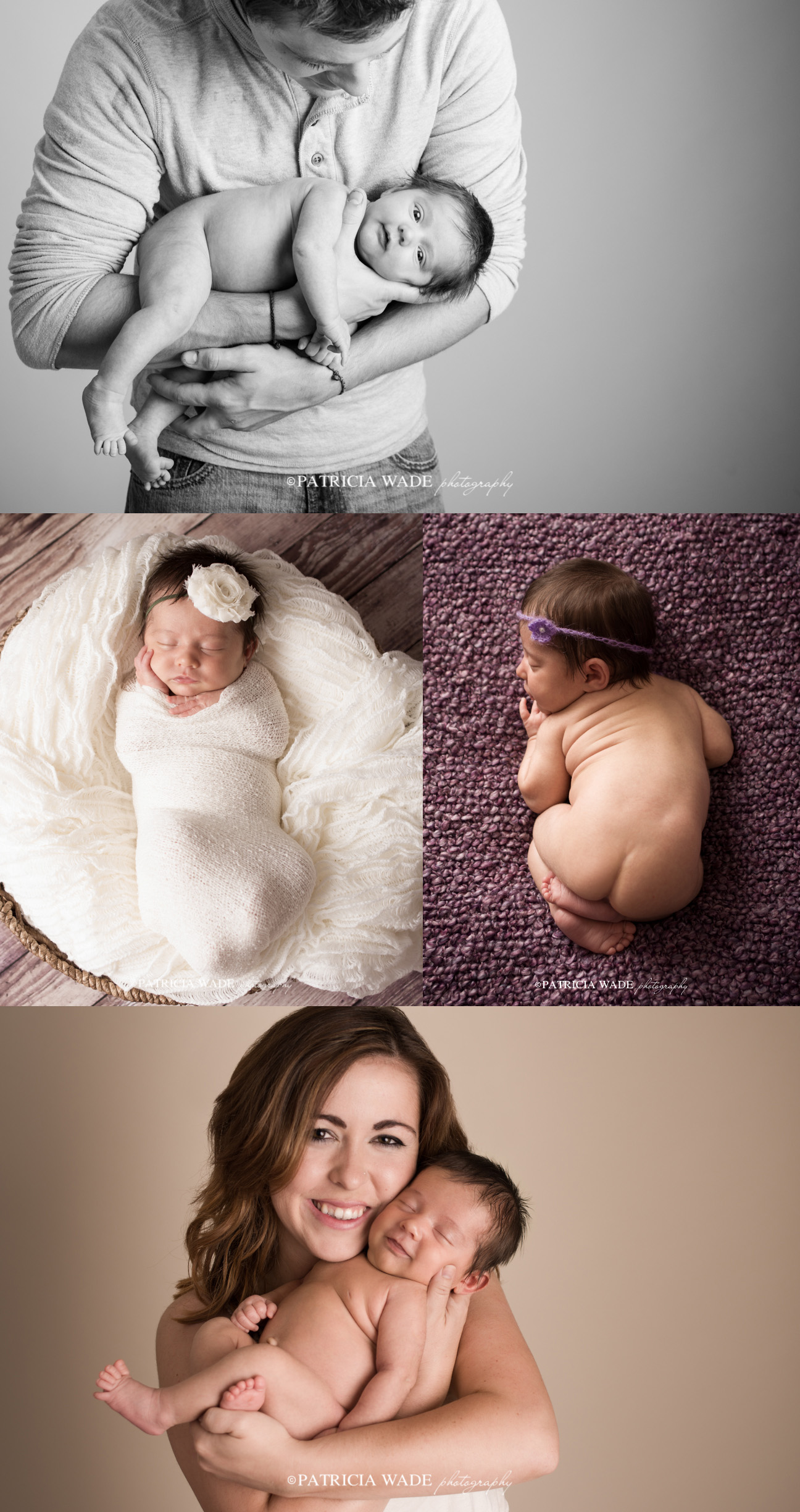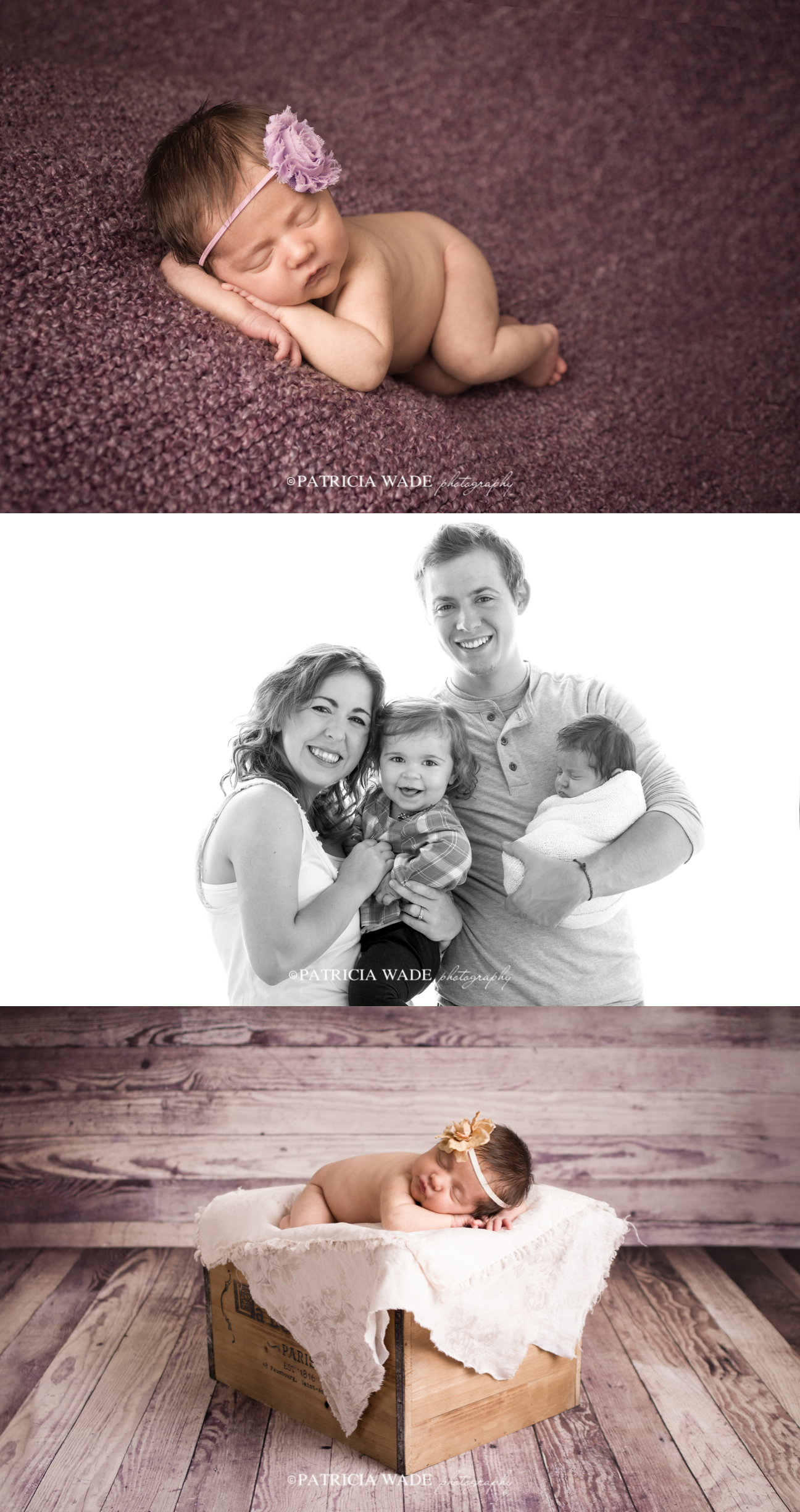 I photographed this beautiful couple's engagement and wedding, so it's been extra special to watch their family grow and to capture these newborn memories for them! Big sister could not have been cuter, but I will tell you that sometimes catching the magic with an 18 month old big sister takes mad skillz! This sweet moment was literally a split second and she did not give us another opportunity – it was truly once-in-a-lifetime! And wow, was little Audrey Lea SMILEY! I love when parents bring their babies back to me year after year. I definitely feel honored and privileged to help capture these sweet moments and memories.
Expert posing, beautiful lighting, sweet connection, along with plenty of buckets, crates, baskets, blankets, furs, wraps and tons of sweet headbands, all available in my Midland Texas Newborn Photography studio.
Booking early is recommended. Contact me at smile@patriciawadephotography.com to book your newborns first photo session today.