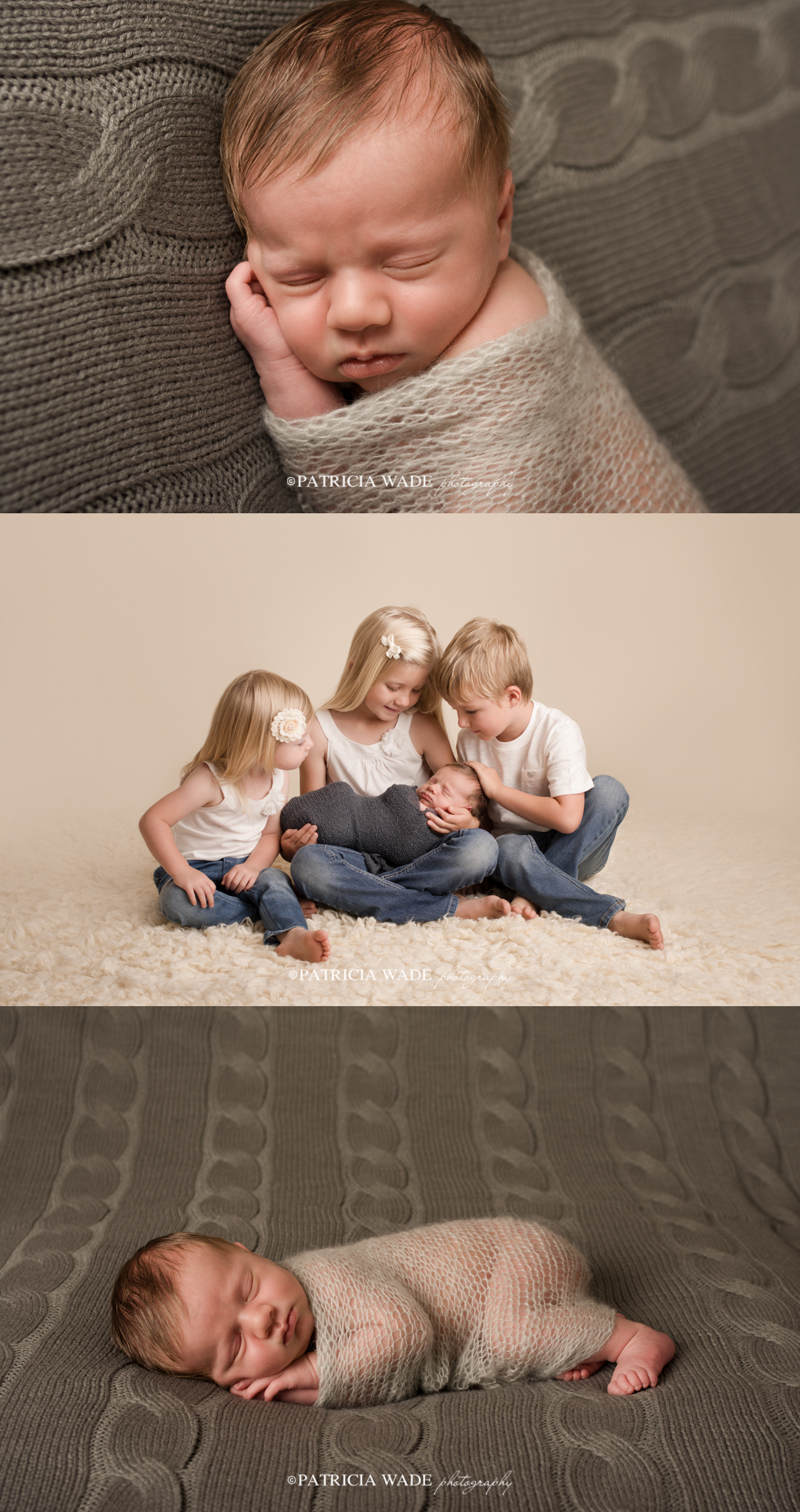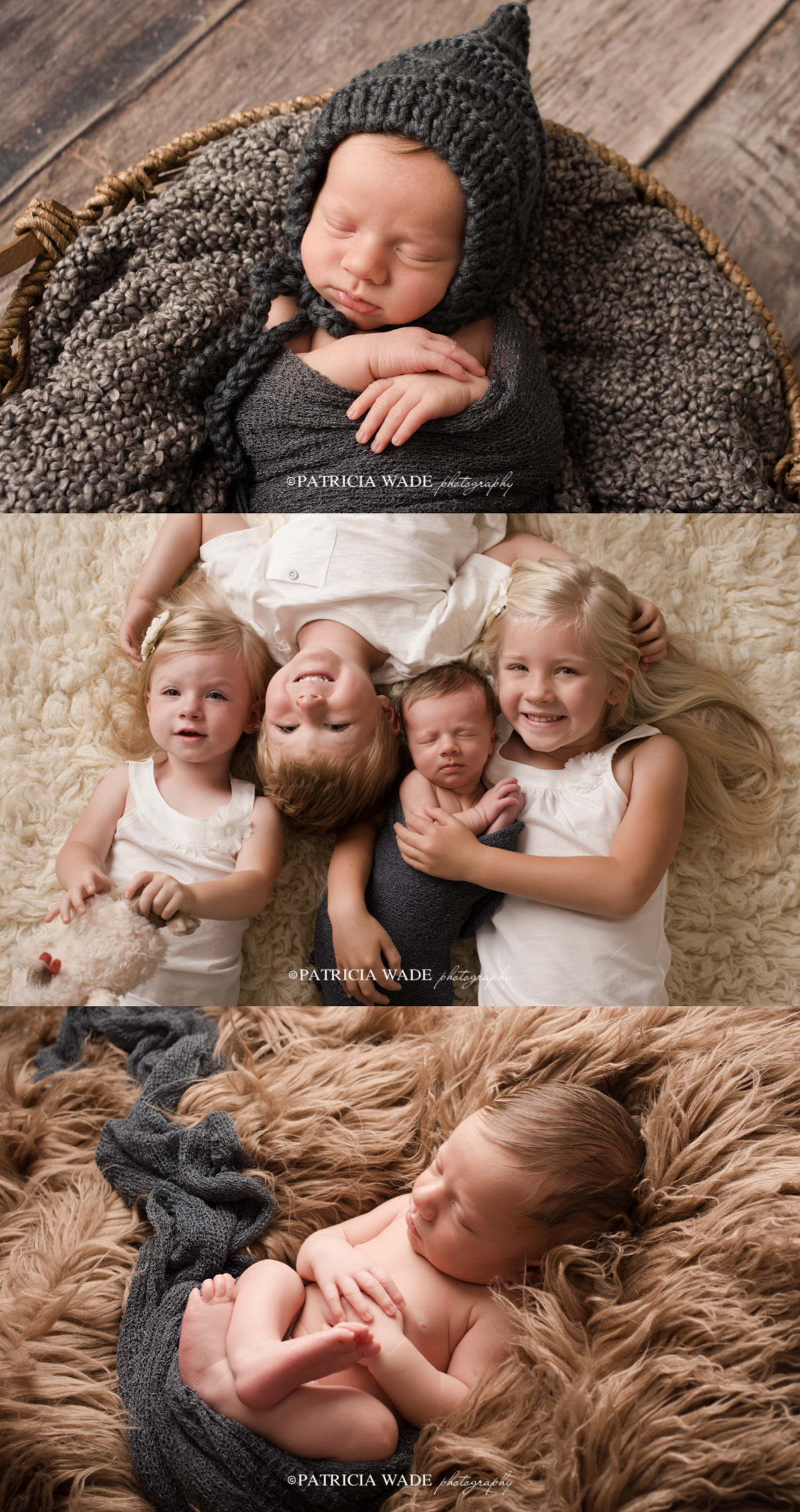 This is one of Midland's sweetest families, so it's no wonder their kids were amazing, loving, and completely wonderful during their new baby brother's session in my Midland Newborn Photography studio. Seriously – that image of the 3 of them holding and gazing at him…I could just die of sweetness overload! I couldn't have loved this session more! SO many great family and sibling images, plus plenty of photos of their new baby posed so sweetly. Mom and Dad had booked their maternity and newborn sessions with me, so they knew to get in touch as soon as baby was born in order to lock in a date so their newborn session could take place before baby was 12 days old.
A studio space large enough to accommodate families with new babies. Sweet moments between siblings and their new baby brother or sister. Beautiful memories and photos to cherish for a lifetime with Patricia Wade Photography – Modern Newborn Art.
Booking early is recommended. Contact me at smile@patriciawadephotography.com to book your newborns first photo session today.