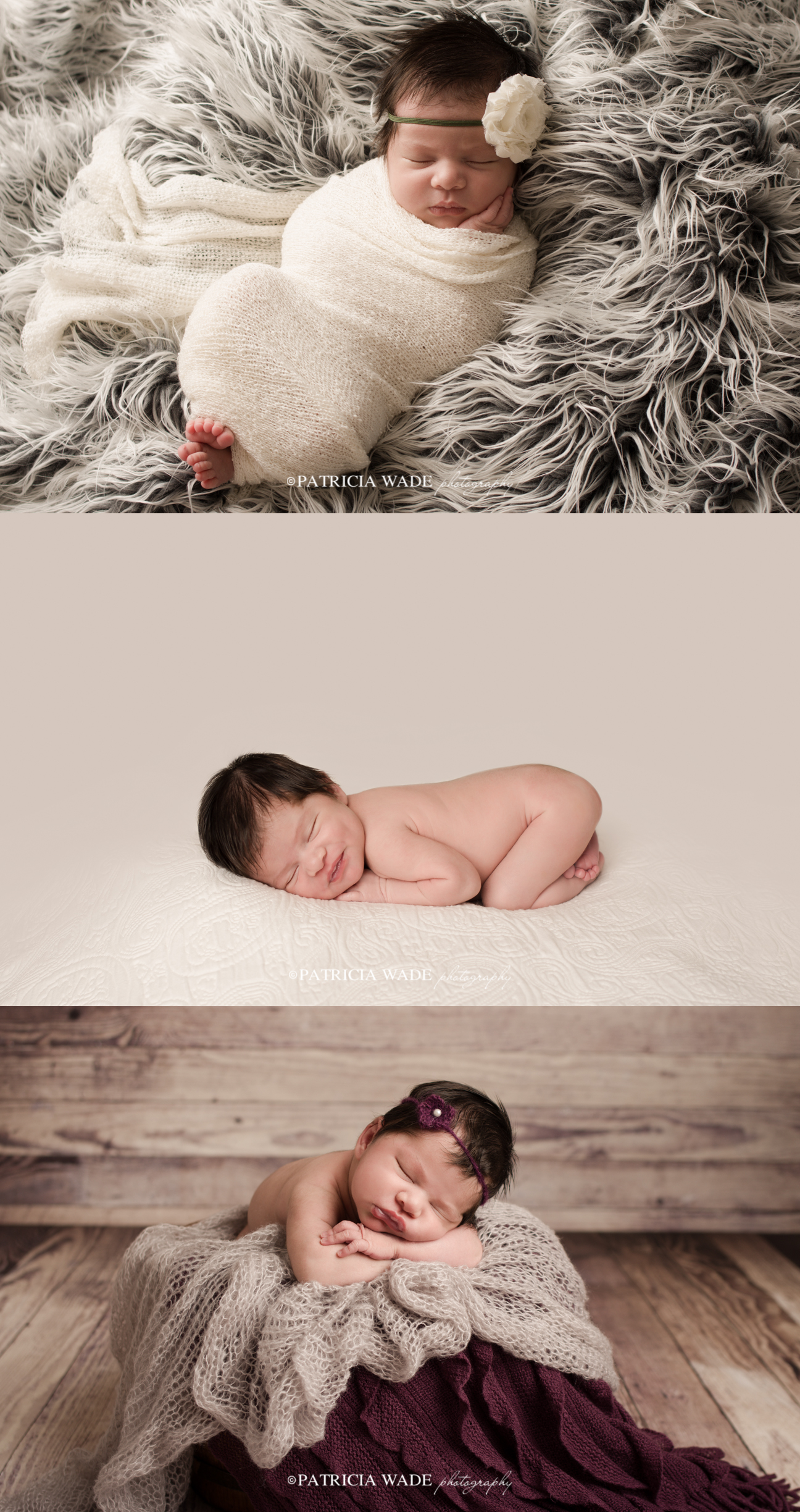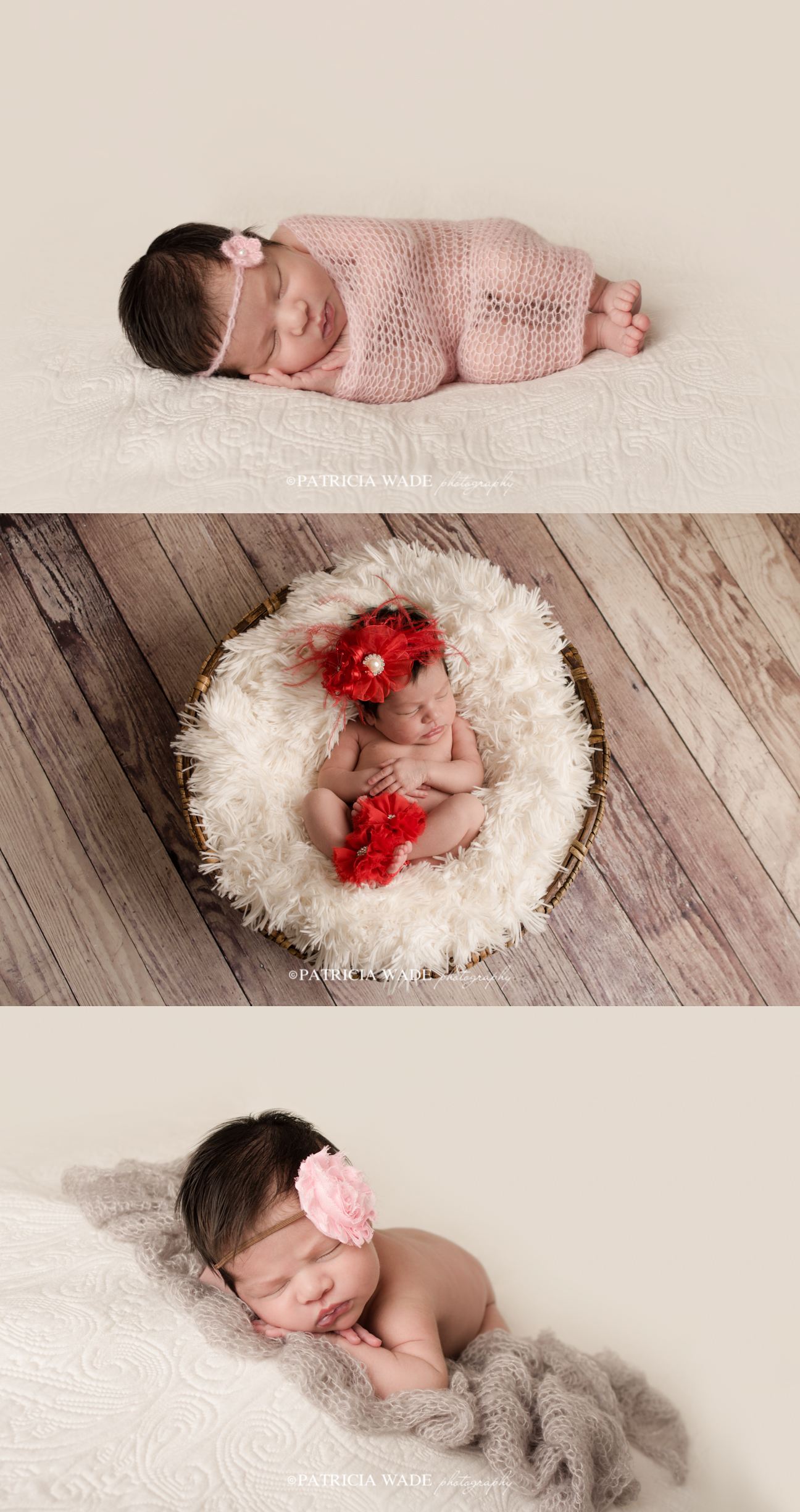 Baby Emma was a complete JOY! She came to my Midland Newborn Photography studio right around a week old, which was perfect for posing her! I always encourage moms and dads to book in advance, and then contact me as soon as their baby is born so that we can set a date for their newborn session between 5-12 days.
These amazing images were thanks to a perfectly sweet newborn, combined with years of experienced and safe newborn handling and posing, plus props, fabrics, and professional gear and lighting. Mom and Dad ended up with beautiful images on their walls, and they will treasure those forever!
Due to a heavy shooting schedule, booking in advance is always recommended. Contact me at smile@patriciawadephotography.com to book your newborn's session.