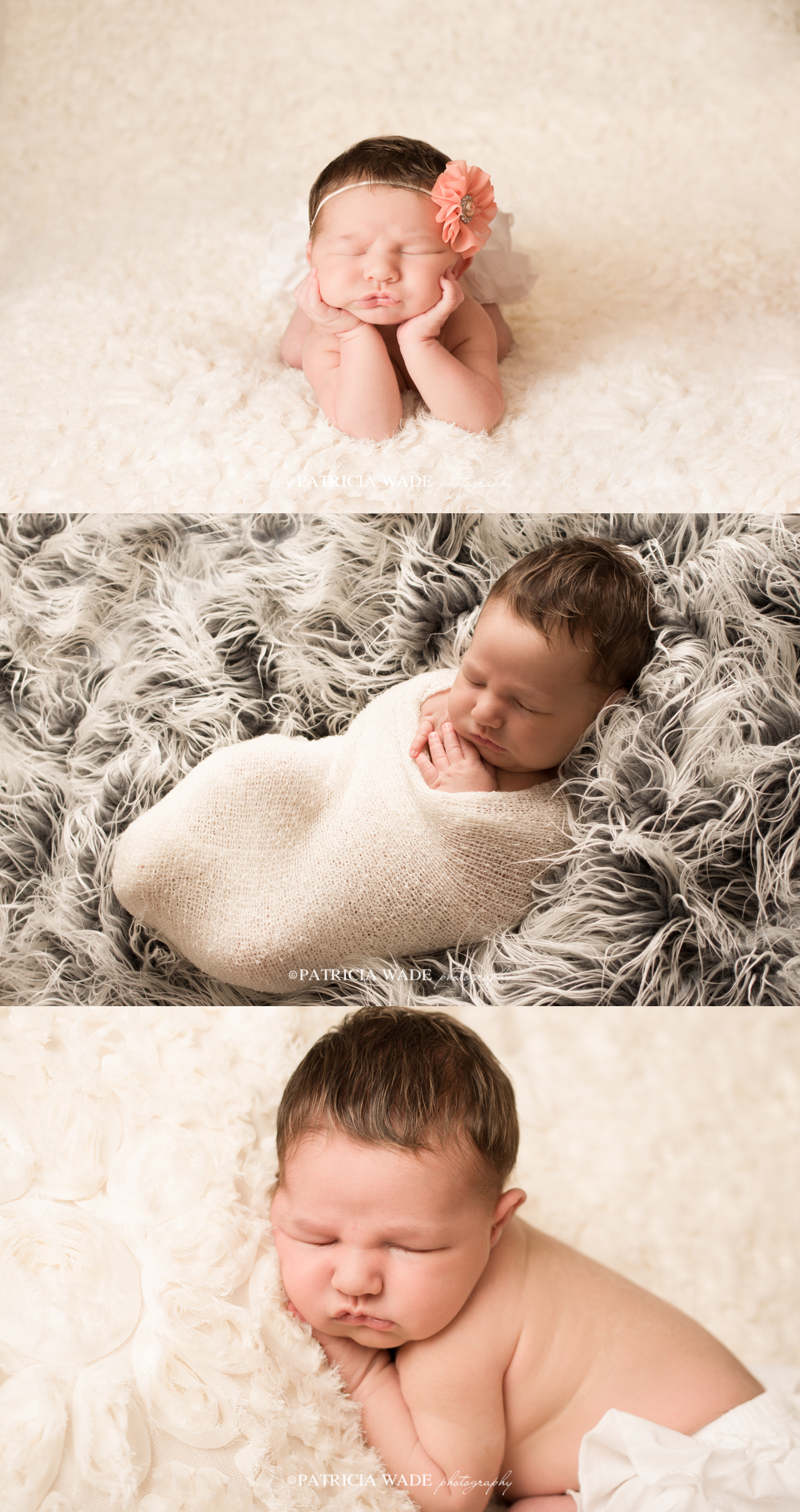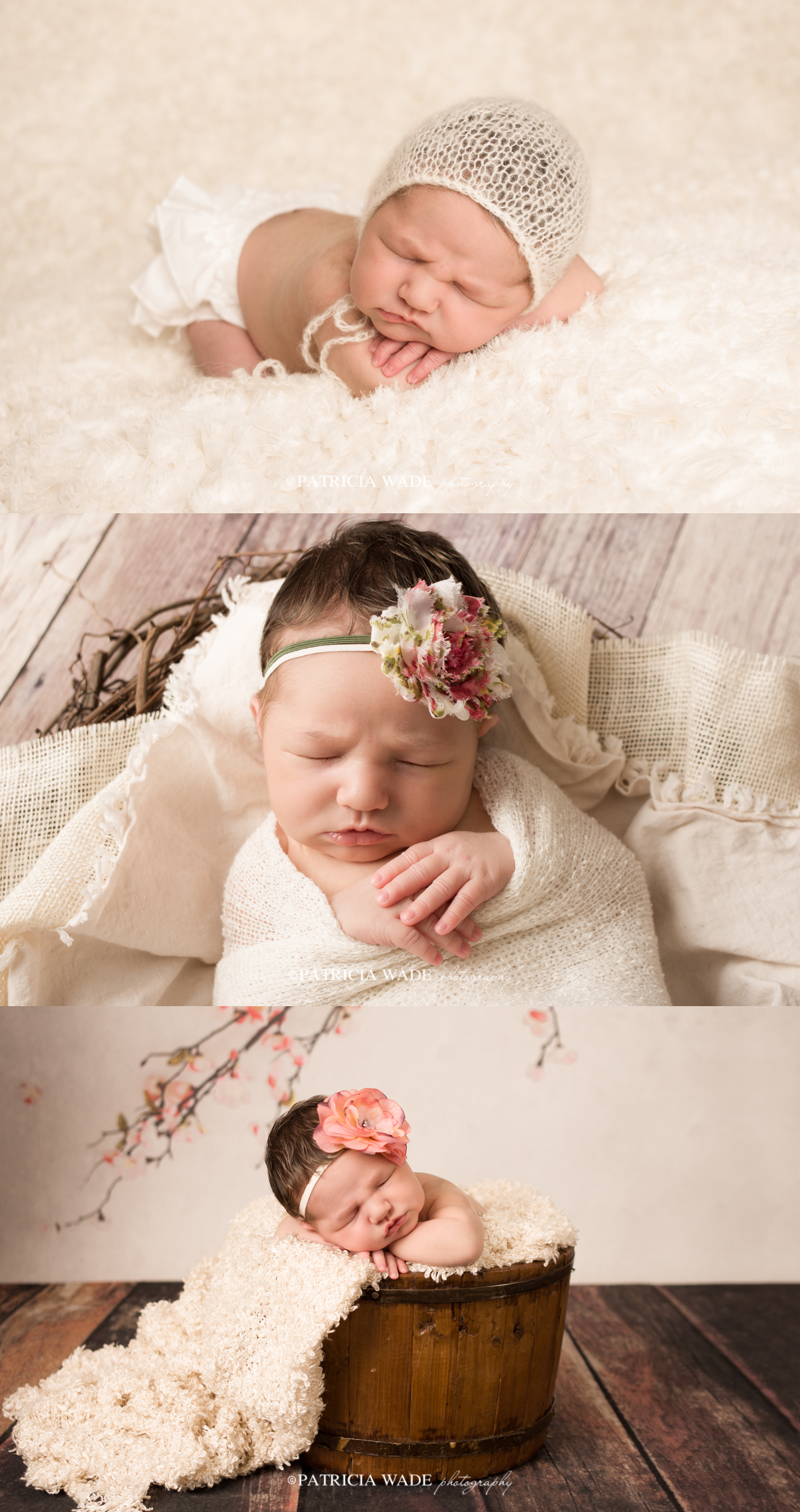 Tatum's mom brought her and her older brother to my West Texas Newborn Photography studio when she was less than 1 week old, and she was a healthy, squishy baby! I just loved her! It's so important to schedule this session to take place before baby is about 12 days old, although I have had plenty of clients who for various reasons needed to bring their newborns at 3 or even 4 weeks. Trust me, beautiful images are possible even then, they are just not always these same poses, and babies are not always as curled up and tiny.
Unique, custom newborn sessions. A huge variety of props and looks from which to choose for natural, gorgeous newborn portraits. Beautiful furs, fabrics, backgrounds and props. Ruffle diaper covers and headbands all carefully chosen so that the final images all create a beautiful collection together.
Booking early is recommended. Contact me at smile@patriciawadephotography.com to book your newborns first photo session today.