Our baby sessions are designed to capture your baby's growth and milestone achievements, interactions and expressions. Parent involvement is always welcome! It's so great to see how much bigger baby is in your arms at each session. They grow up so fast! With a huge selection of backgrounds, unique sets and coordinating props, your baby can sit, crawl and toddle his or her way into a full year of photos.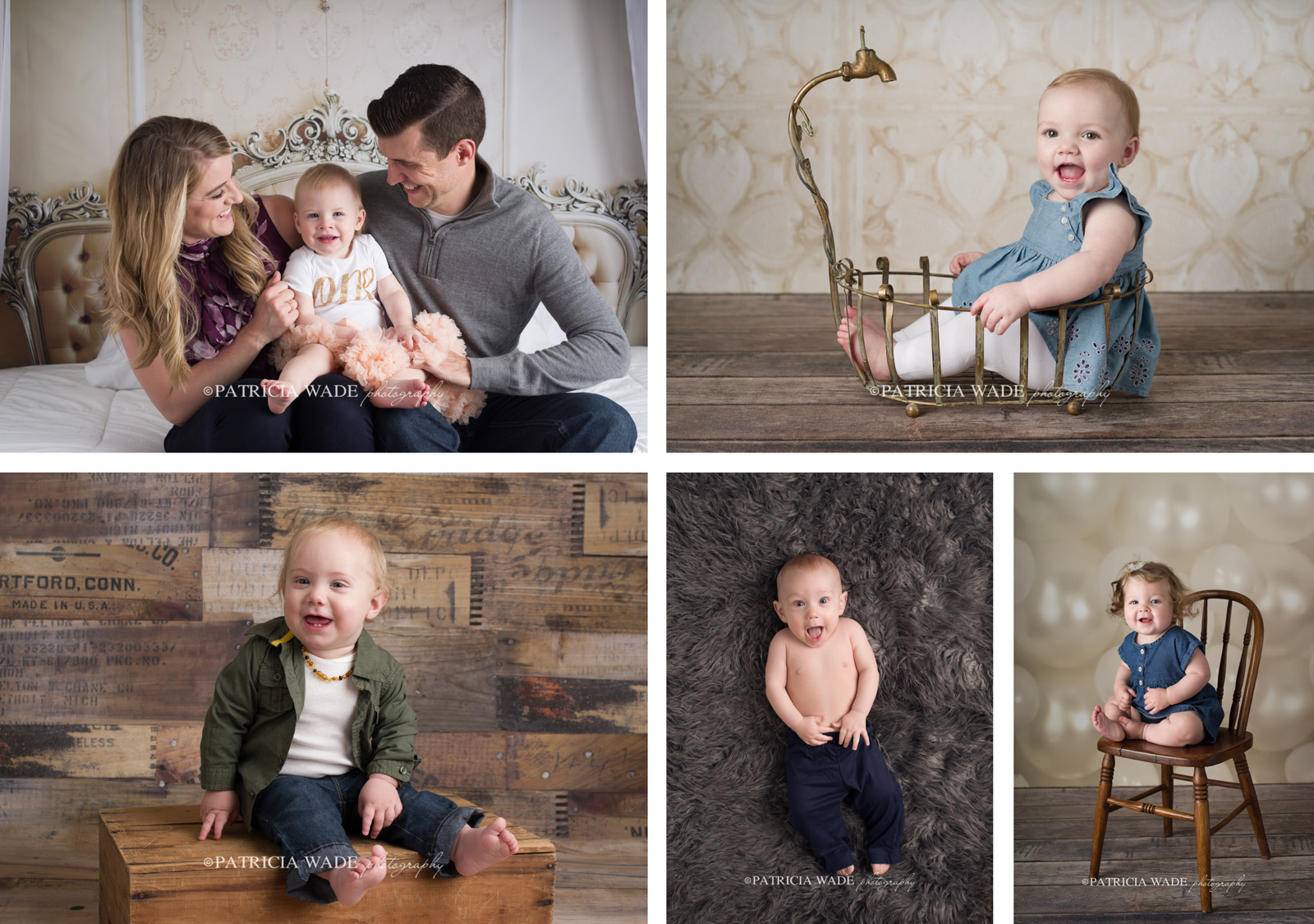 From our signature classic style to bold and bright, our Milestone Sessions are custom designed around your baby. We design the perfect session, based on your baby's outfits, personality and preferences. Tummy Time, Sitter, and Cake Smash sessions are typically scheduled at 4, 7 and 12 months.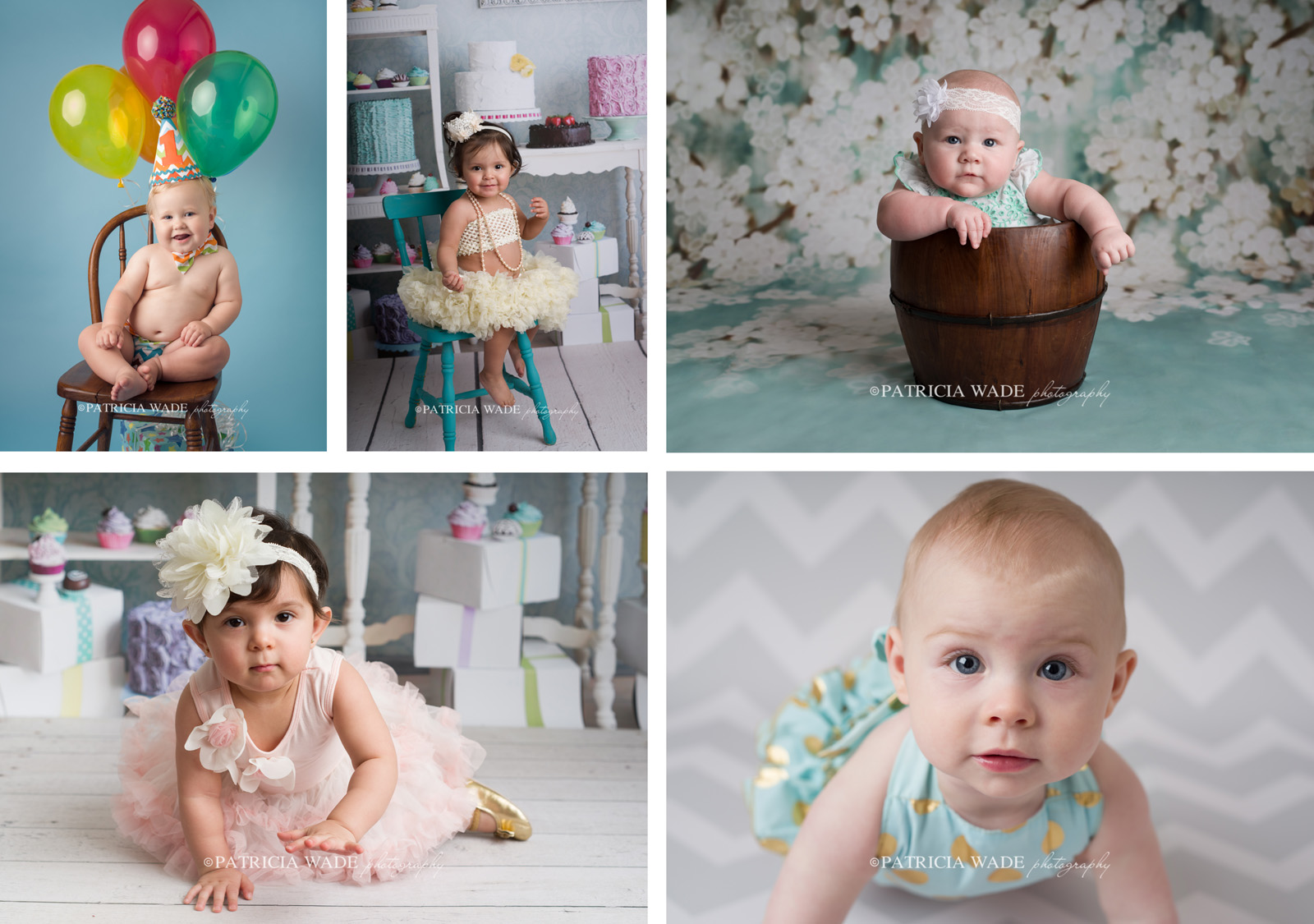 We realize that traditionally, many clients might expect to plan Baby Sessions for 3, 6, 9, and 12 months. We have found that waiting until around 4 and 7 months gives us the opportunity to photography baby as they are confidently mastering a particular skill. They are stronger on their tummies at 4 months, and sitting at 7 months. These are just guidelines, and we are happy to accommodate a traditional schedule for clients who prefer it. We simply might not capture baby as he or she is mastering those particular skills, and that's totally ok too!
I would love to answer any questions you may have about Milestone Sessions or Baby Plans. Info and pricing is available on my Milestone Baby Sessions page. Once you are ready to book, please contact me and I will help you get your Milestone Session or Baby Plan on the calendar. Applicable taxes will apply. Email is always the best way to reach me:
…your baby is only this little once.