Cake Smash sessions are the perfect way to celebrate your child turning 1 or 2 years old. But don't let the name fool you – it's even better than just a cake smash. This is an actual 1 year portrait and Milestone session, where we aim to capture your child's personality and development. If he or she is taking steps, we try to get a few of those, too! It's a fun and fast paced session, and a fantastic wrap-up to your child's first or second year.
The following is included with your session package purchase:
 45 minutes – 1 hour session (We generally keep the 1 year session under 1 hour, because that is just about all that a one year old will tolerate.)
 2-3 sets/backdrops
 Balloons that coordinate with your baby's cake or outfit colors
 An online viewing gallery from which to select your images
 The fully retouched digital files and/or print products of your choice, as detailed in your session package
The cake is provided by the parent, in order to prevent allergy issues. We also have a few tried-and-true tips that we send out with our Welcome Packet when the session is booked.
Session packages start at $200. Additionally, a $200 non-refundable retainer is paid in advance to book the session. Package balance is paid at the session. Applicable taxes apply to all session fees, packages, and all digital and print items purchased.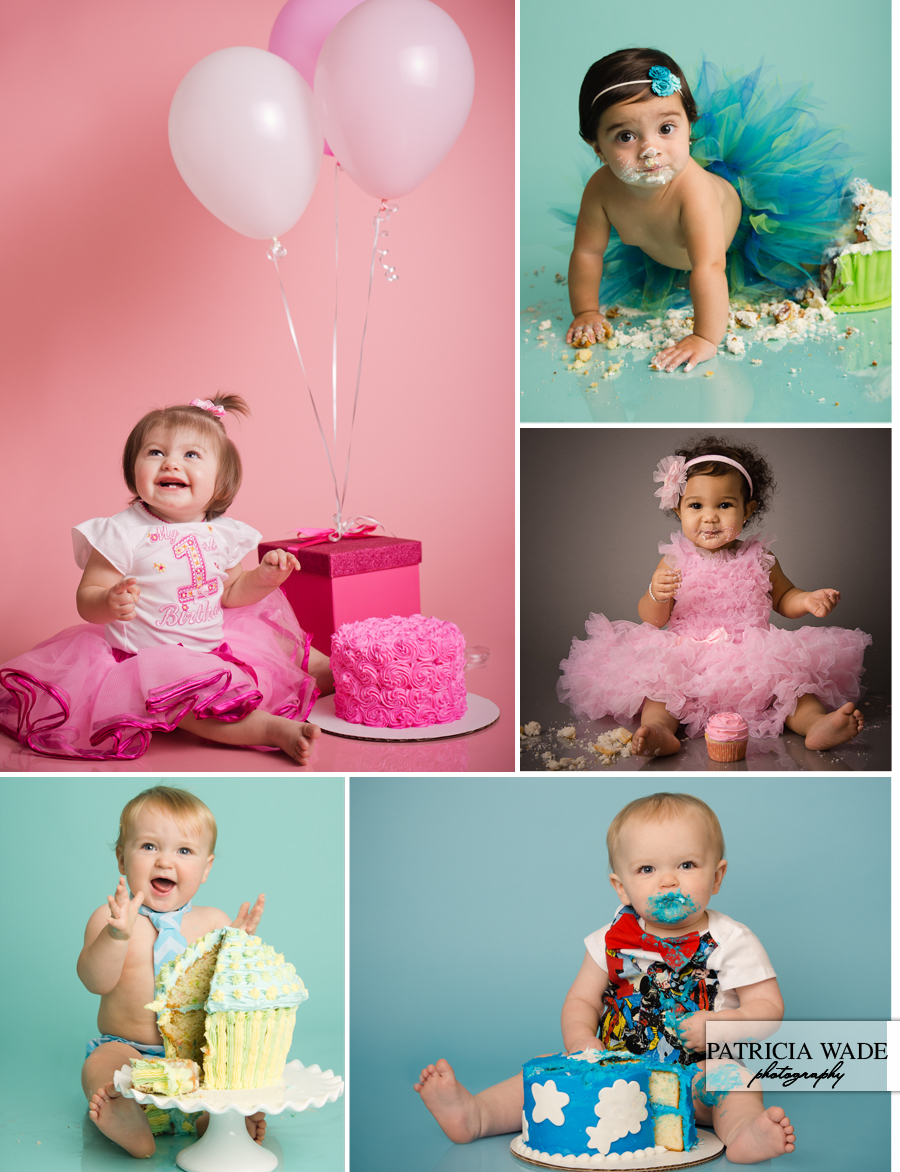 Contact Patricia at [email protected] for package details and booking availability.