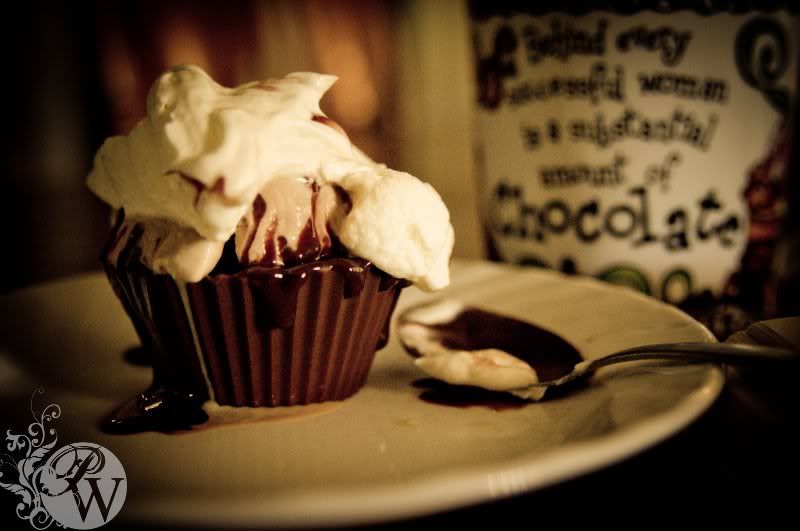 *Warning – this post may add inches to your waistline*

But it will be worth it. I promise.

I was in the mood to treat my loved ones today. And when mommy treats, she goes alllllllll out. I had recently seen this idea on a forum I frequent. These are chocolate cup cupcakes. It's a chocolate shell bowl filled with brownie, topped with (choice of) coffee, vanilla, or chocolate ice cream (or all 3, if you are a 9 year old), hot fudge, and real whipped cream.
Brush silicone baking cups with melted milk chocolate morsels. Pop them into the freezer until hardened, then apply one more layer of chocolate for good measure. Freeze. Then pop these shells out of the baking cups, but work quickly. They are not M&Ms and they WILL melt in your hands. Fill with your choice of cake, brownie, cookie, or cookie dough even. Scoop on some ice cream. Top with any of your favorite toppings. Icing is optional. Anything goes. I finished with real whipped cream…oh help me, Rhonda!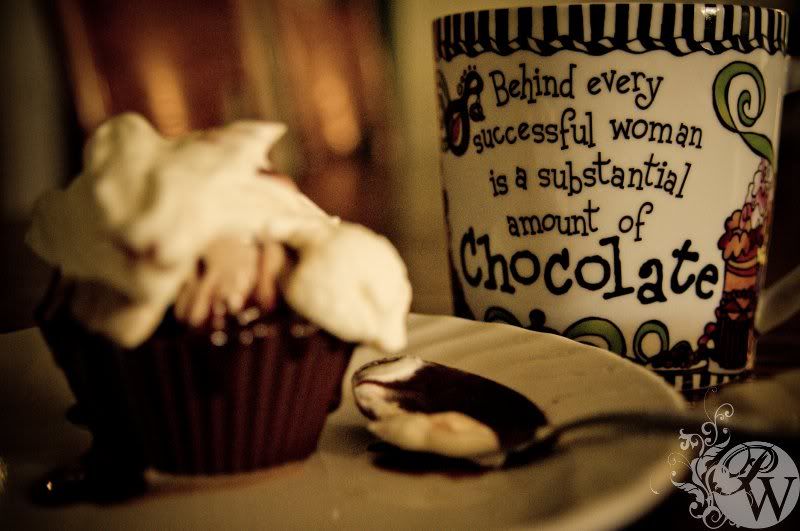 One of my favorite mugs. My mom sent it to me for my birthday this year. LOVE IT!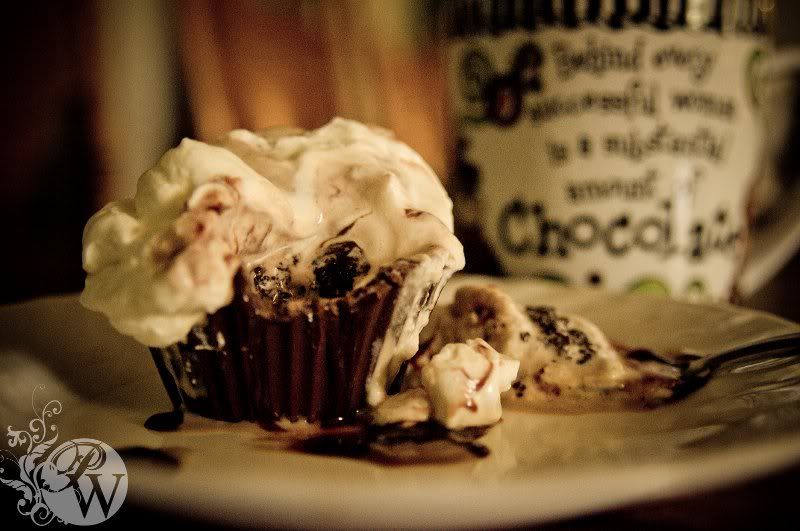 The shells soften quickly, especially in the Texas heat. If you prefer, you can use chocolate (or another flavor, if you wish) candy melts.
If you do 400 crunches, it will offset the calories.
What are you waiting for? Get crunching!