Another big part of newborn photography is processing.  I do not know that I have ever released an image Straight Out of Camera (SOOC), but I am going to do so today.  I have a certain style for newborn images.  It's a balance of trying to ensure skin tones that are nice and warm, while also retaining any cooler colors in the shot.  In the following SOOC image (bottom), you can see that baby is a bit red, which is not at all uncommon during the newborn period.  And it can be a bit tricky to remove some of that red and leave a warm, peachy skin tone.  While the exposure was pretty much right on, there is a bit of a shadow from his hat that I needed to brighten up a bit.  I warmed the white balance a tad, applied a bit of a curve, added a gradient to lift that shadow, adjusted some of the saturation and luminance in the red, orange and yellow channels, then applied a bit of warmth to the baby's skin at a very low opacity.  Then, cloned out that little bit of baby acne on the chin and his worry lines, added a slight vignette and VOILA!  Perfection!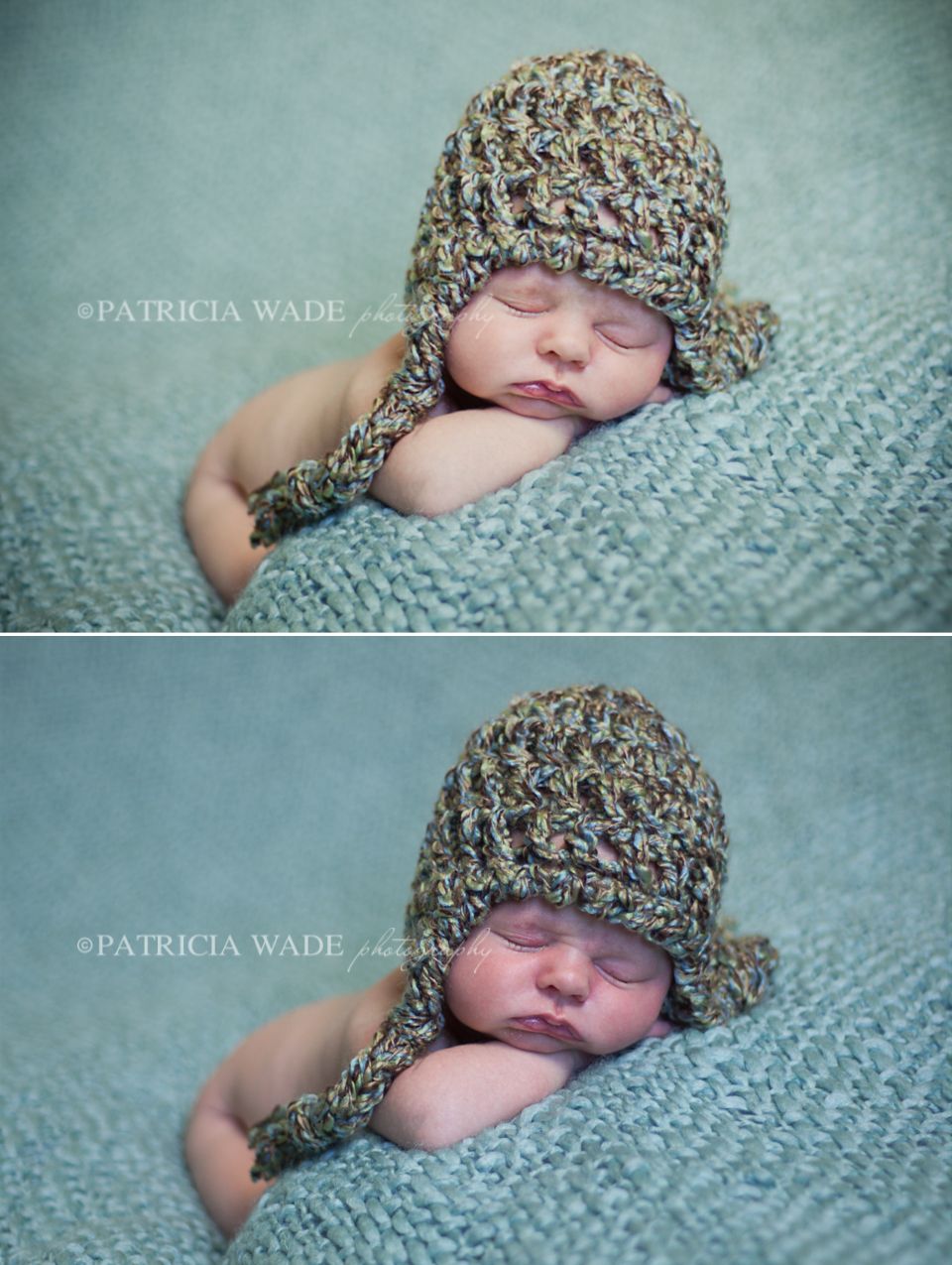 Now, why would this be material for a blog post?  Because one of the things that is really important to me in processing newborn images is that they look warm and natural, and I also like to combine that with angles and poses that are a little bit unexpected.  I think this is a really important part of my own particular style.  But I also wanted to show that there is a lot that happens between capturing an image with the camera and uploading it to a gallery that really can make an image even more powerful, intriguing, and captivating.  Do I think mom would love that bottom image of her baby, with no processing whatsoever?  Absolutely!  But do I think the top image takes the photo to another level of art?  Without a doubt!  Good processing does not exist to cover up or change an image, but rather to accentuate and reveal what is already beautiful about the subject.
Photographer friends – stay tuned.  I will be sharing more in-depth tips and techniques as time permits.