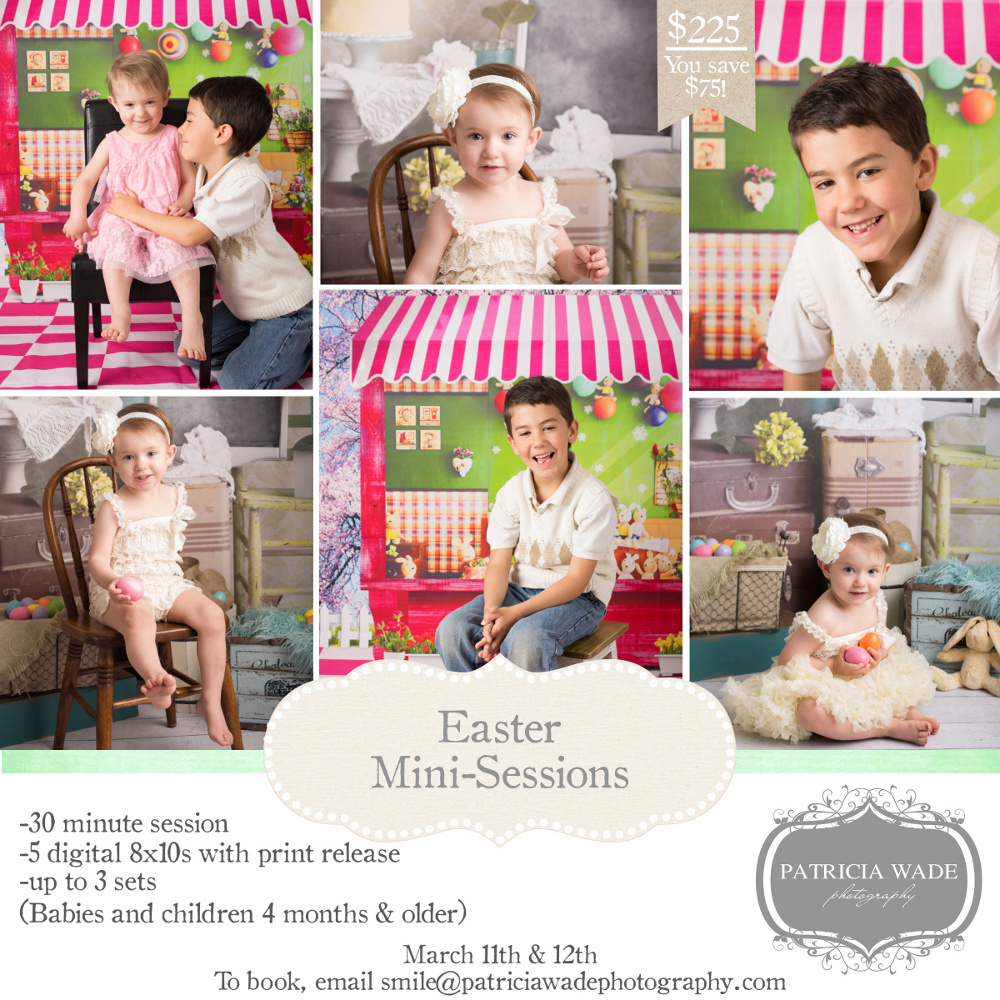 I'm so happy to announce that a few spots are still available for my 2016 Easter Mini-Sessions! Such a fun time, and there will be so many fun props and sets from which to select. 3 different backgrounds/sets: Vintage and Bright are both shown above. There will also be a Rustic option available. (I'll have photos of it next week.) Choose one, two, or all three!
Baby chick props (not real, live chicks, because that's illegal, y'all!), eggs, crates, and stuffed bunnies will round out the sets. They are going to be seriously fun and fabulous!
Along with the digital images included with your mini-session package, you will also receive a 50% discount on individual print and digital image purchases. Save 20% on albums.
These mini-sessions book super duper fast, so if you want one of the few spots remaining, contact me at [email protected] or use the contact page to book.
Hoppy Easter, Y'all!