This little girl was such a little sweetheart!  Just every single thing a baby girl should be.  It was so much fun getting to photograph her.  I loved all her little accessories (mom has got the knack for that!), the dresses, and the cake!  (Go mom!  That cake was FABULOUS!)  The big "ONE" is such a big milestone, and I am so happy I got to be a part of it.  Are you kidding me?  Who wouldn't?  I can't wait to do it again.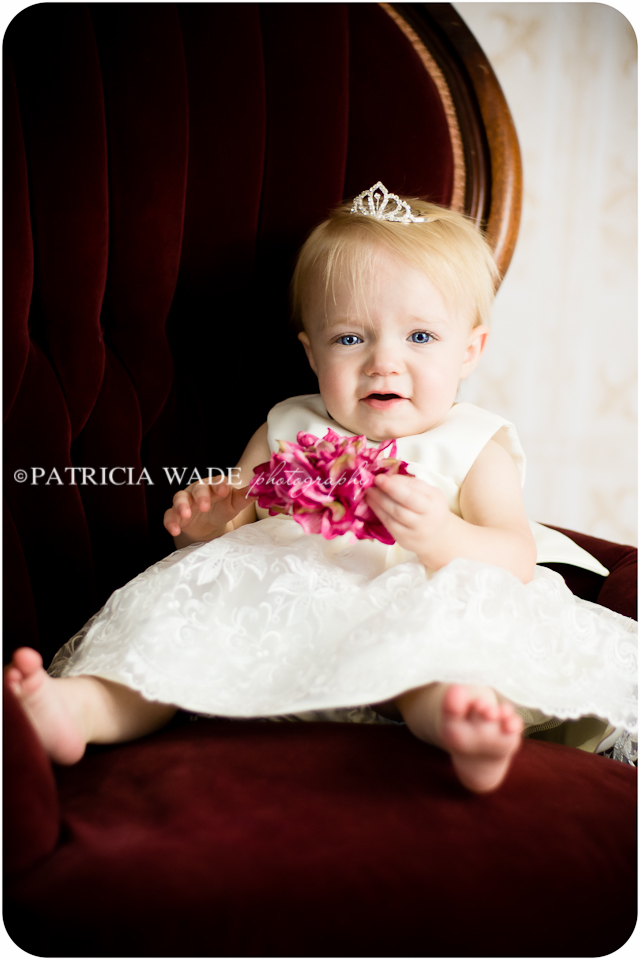 SO CUTE!!!!!!!!!!!!!!  LOOK AT HER!!!!!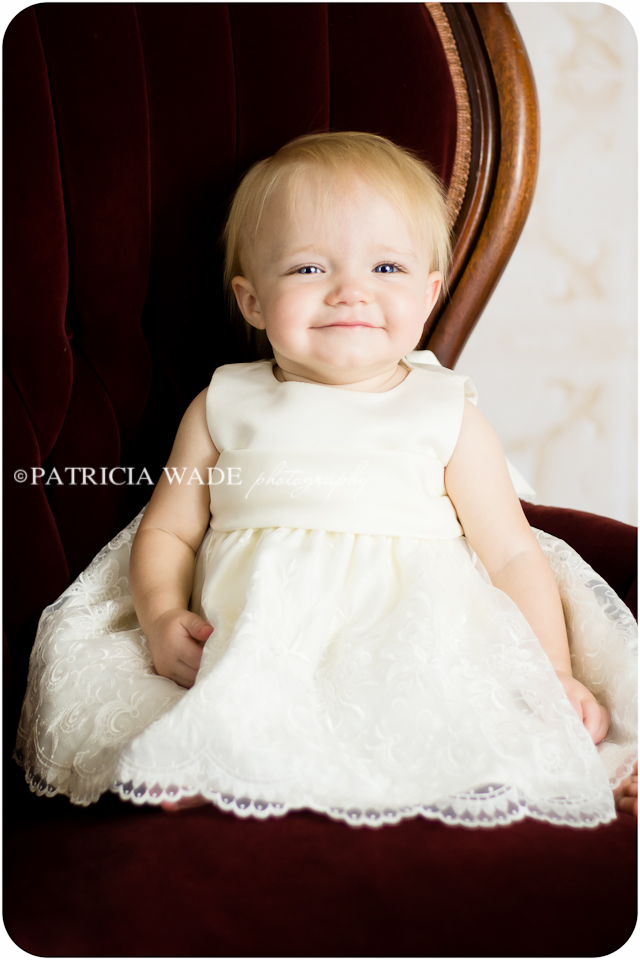 That teeny tiara makes me want to squeal!  It is too stinking cute!!!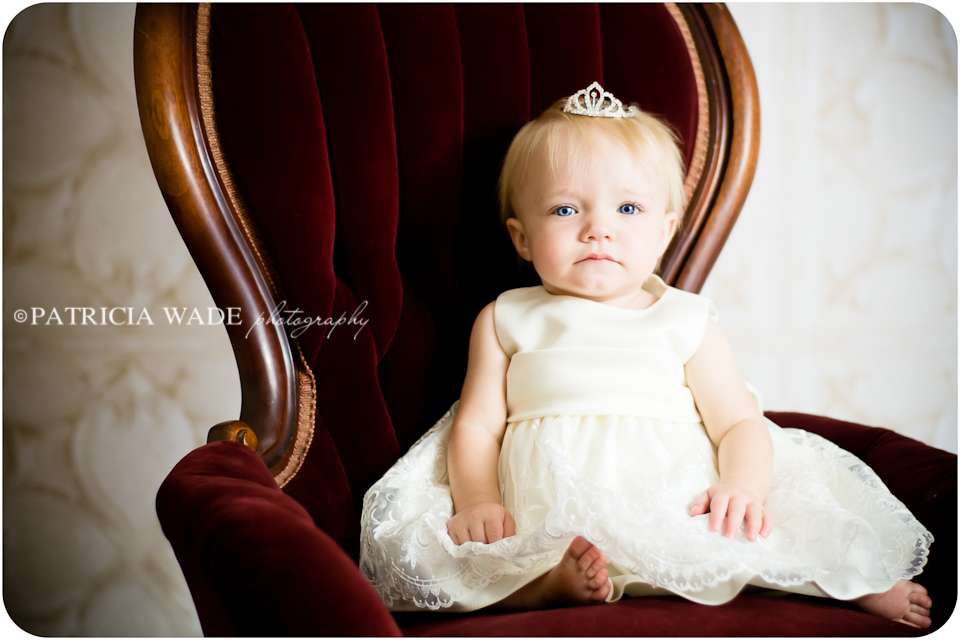 Thanks for letting me capture such a precious time for this little beauty.  And tell dad to start stocking ammo for the teen years.  Hehe!
Stay tuned for her cake smash session, coming up next!