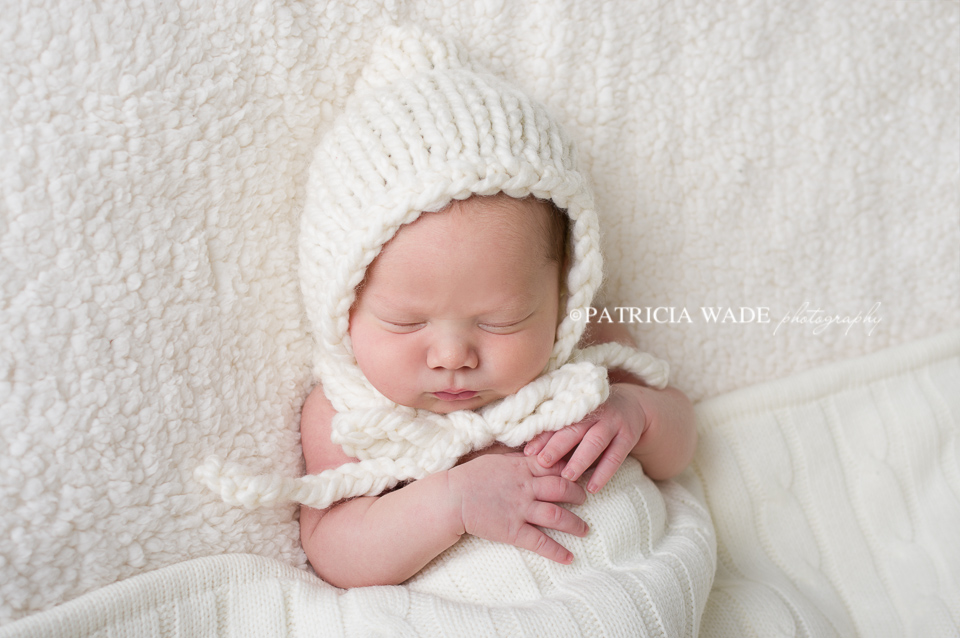 I recall the breathlessness of seeing an Anne Geddes image for the first time, and having the thought of how incredible it would be for me and for my child to have even one of her amazing portraits of them when they were newly born. Can you imagine? Well, I'm sure you can. I'm sure that is why you are looking over newborn photography websites, and why you are here today. Not because of Anne Geddes, necessarily, but because of newborn photography. You may have even seen Britt Woodall's or Carrie Sandoval's beautiful work, "Baby as Art". And you are probably hoping to find a local photographer who can give you beautiful newborn images of your sweet little one. Let me tell you, as a mom who has been there and done it, you will never regret having your newborn professionally photographed, especially if you follow a few bits of advice:
First, find an EXPERIENCED newborn photographer, one who has years of newborn photography experience and has attended at least 1 or 2 (if not more!) workshops. I cannot stress enough how much the success of your newborn session, and how satisfied you will be with those images, will hinge on this. The experienced newborn photographer is the one who has learned the skills necessary to safely handle and pose your newborn. This is the absolute most-important aspect of newborn photography. Every newborn deserves to be handled gently and posed in the safest manner possible, by someone who has the cred to do so. There are safety measures that an experienced newborn photographer will have the know-how to practice, because it is their priority to keep your baby safe at all times. Not only that, but newborn photography is an art form. It takes dedicated work and practice to learn the skills to soothe, handle and pose a newborn for an entire session's worth of images. I speak as a successful newborn photographer who gets regular emails and bookings from less experienced photogs' dissatisfied clients, and even though I am always able to give these parents beautiful images of their babies, I cannot go back in time for them and photograph their newborn when he or she was 7 or 9 or 12 days new. And this is where my heart aches for these moms and dads. Because they WANTED beautiful photography for their newborn, yet they were somehow swayed, possibly by price or friendship/loyalty, to hire someone who did not have the abilities needed to deliver. And sadly, by the time they realized that, it was far too late for a re-do. There is a very finite amount of time in which those sweet, curled up newborn poses can be achieved. That is why an experienced newborn photographer is the natural choice for the most successful newborn session.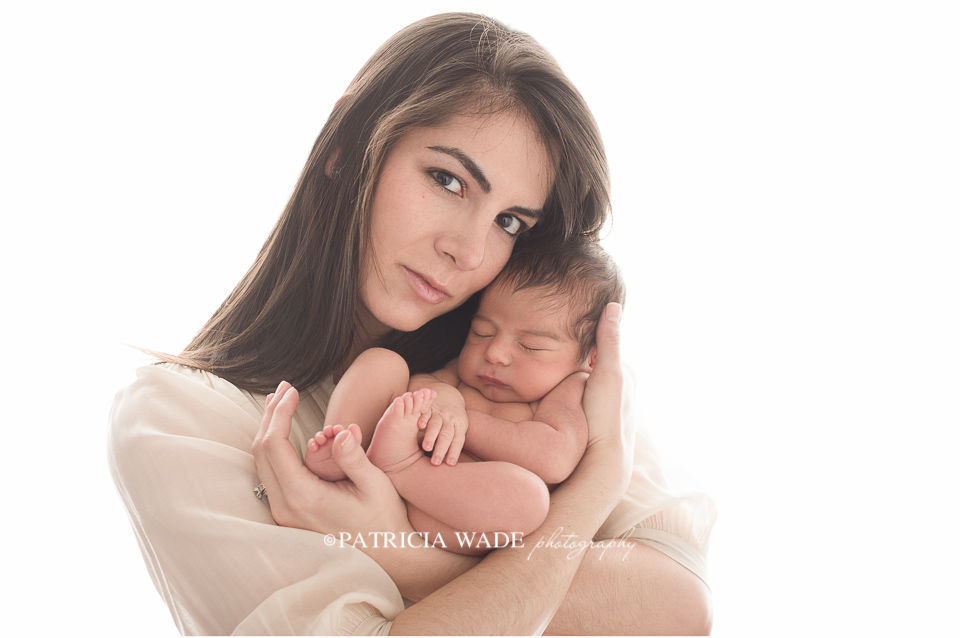 Which brings me to my second point – PRICE. I live in the real world, and I understand that almost everyone has to live within some kind of budget, so I will not tell you not to let cost be a factor. What I will say is this: Consider your newborn session an investment, just like purchasing a beautiful painting for your home. I know it may be tempting to try to save money, or to even ask the photographer to lower their price. Please, don't. Just don't. A true professional, in any field, knows the rate that they need to charge in order to be profitable. But many WILL sweeten the deal if you book multiple sessions or purchase bigger packages. On top of that, my studio even offers payment plans! The reality is that you might have to save up for it, but if it means you end up with gorgeous photographs of you and your new baby, photographs that will last more than your lifetime, well, you will never, ever regret purchasing the gorgeous photos. Ever. And even after your amazing newborn session with an experienced and wonderful professional photographer, don't forget to keep your own camera batteries charged and your camera close-by. Photograph your baby. Get those candid pics of dad dancing with her, and photograph her grabbing her baby toes, sitting up, and taking steps. Get everything you can. Really. And be sure to have someone else snapping some of those precious moments of you with your baby. You might not care about those so much, but I can almost guarantee they will be special to your child. You will only regret NOT taking them.
The truth is that a lot goes into a newborn session. Some things are easy, such as keeping the room warm enough so that the baby doesn't get chilled, but most of them really do require a greater level of education and experience in order to be done safely, as well as successfully. I began my work as a newborn photographer for a simple reason – I loved my babies and have often wished for beautiful photographs when they were days old. I would love to have beautiful photos, showing them "fresh out of the womb". For me, the next best thing to that has been creating those photographs for other parents. Next to my family and my faith, it is my absolute greatest joy. And while I do truly love working with these tiny babies, it's hearing from my clients, day after day, that I have given them something they can treasure forever that is the most rewarding part.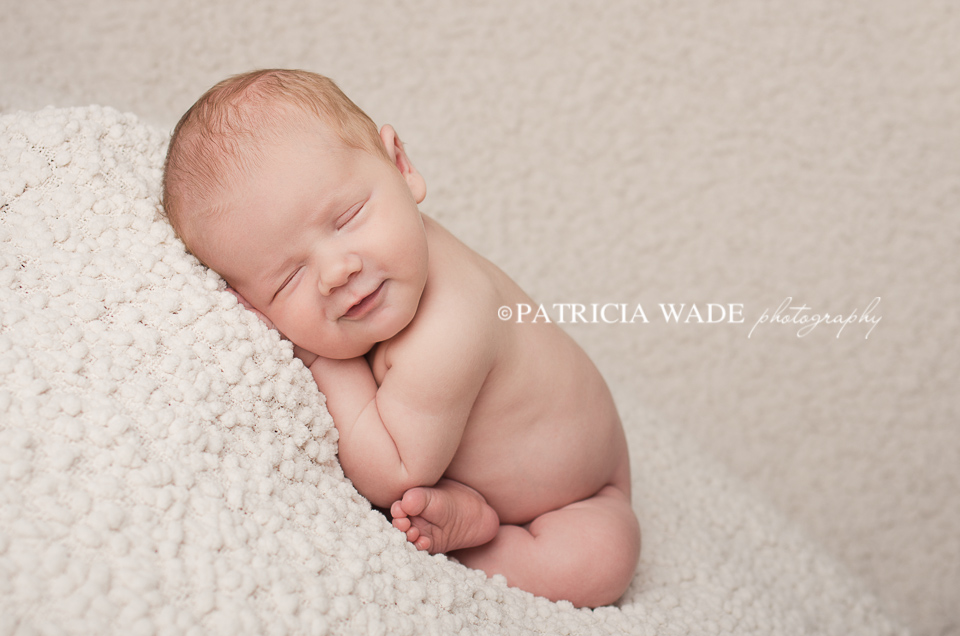 Make the most of this special time! Contact Patricia Wade Photography today for an amazing session experience and photographs you will treasure for the rest of your life. Due to high volume demand, session availability is extremely limited, so I recommend contacting me before your baby is born in order to ensure a session spot will be available. However, if you've already had your baby, it's possible that I may have 1 or 2 spots still remaining, so contact me today!