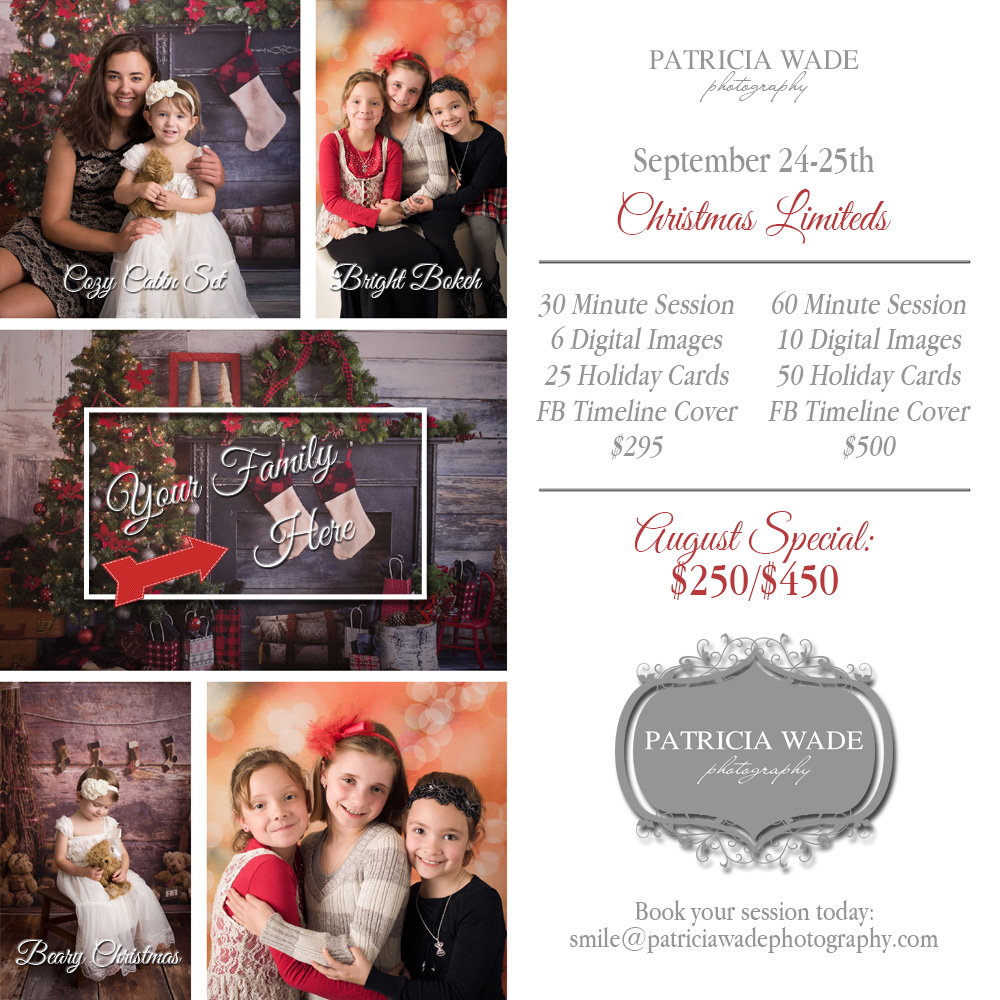 It's August already, and every photographer knows what that means – the Christmas rush is right around the corner! Every client wants those beautiful family photo cards in time to send for the holidays, so beat the portrait rush this year and clear more time for family and shopping in November and December by booking your session NOW! My Fall and Winter schedule is already getting full of maternity and newborn, and these two weekends may be the only spots I have available for family sessions. There are only a few of these session spots left, so hurry!
Each weekend will feature a family set, as well as 2 smaller, child-sized sets. Your session can include 1, 2 or all 3 sets!
September 24-25th (pictured) – Traditional Red and Green Family Set, with Beary Christmas and Bright Bokeh options for children
October 8-9th (photos to come) –  White Christmas/Shabby Chic Family Set, with Whimsical Lollipops and Creamy Light Bokeh options for children
Includes up to 3 children and 2 adults at this price. Sorry, no babies under 4 months. Session payment must be paid in full to book.
Contact me at [email protected] today.