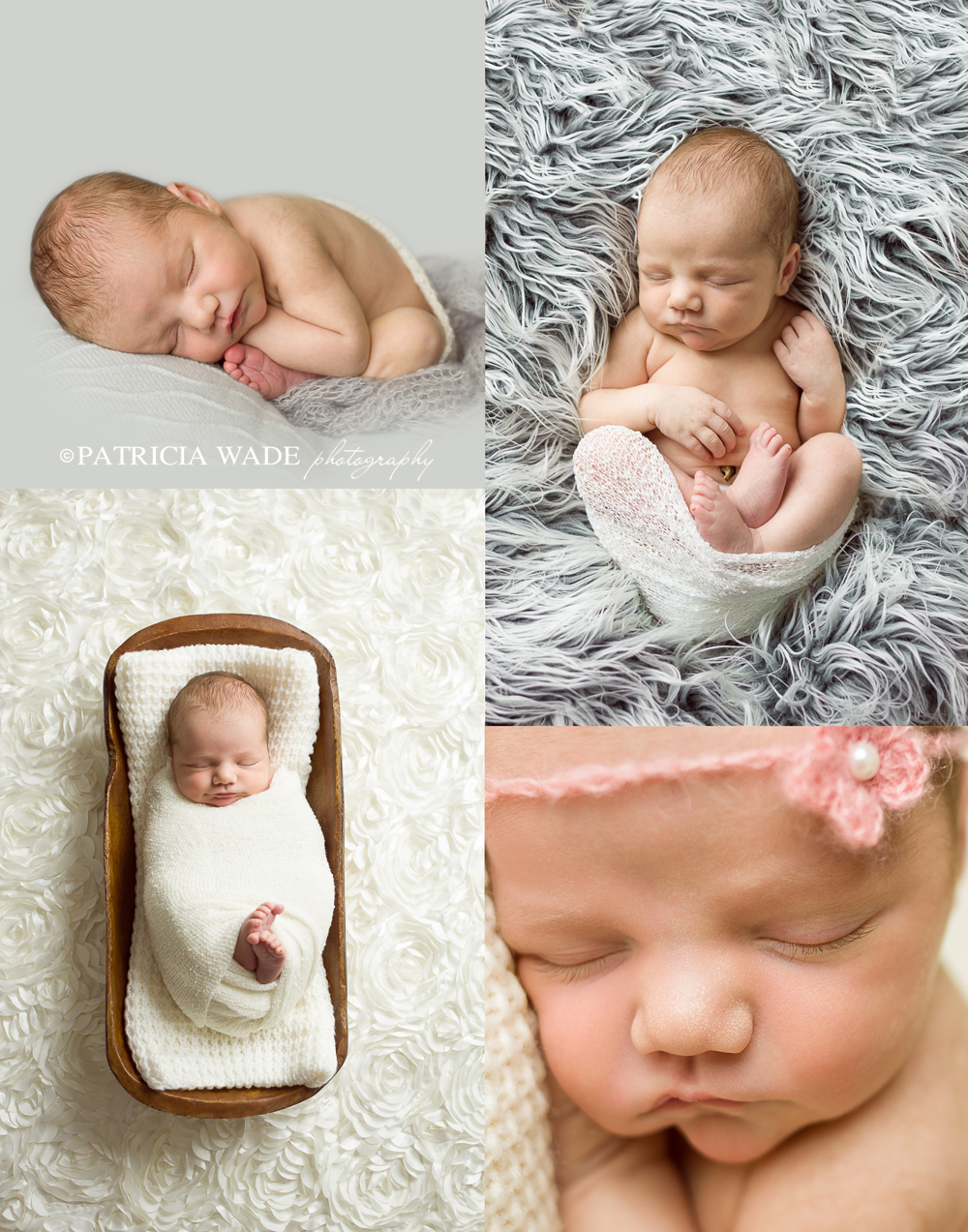 You love your new baby – that's a given. Whether he or she has been born yet, you are pretty much head over heels! So now you are checking off all those boxes that the books and blogs have made for you, which is why you are looking for a newborn photographer. And oh wow, is it crazy how many newborn photos are on Pinterest! It's pretty insane! But the thing you have in common with every one of those parents is that they, too, wanted newborn photos because it is such an amazing and special time. You know that you will cherish these photos forever, because your baby will grow and change every day before your eyes. The time when they are tiny is gone in a blink! And let's face it, you and your new baby deserve a beautiful session experience, along with gorgeous newborn photos to treasure for the rest of your lives.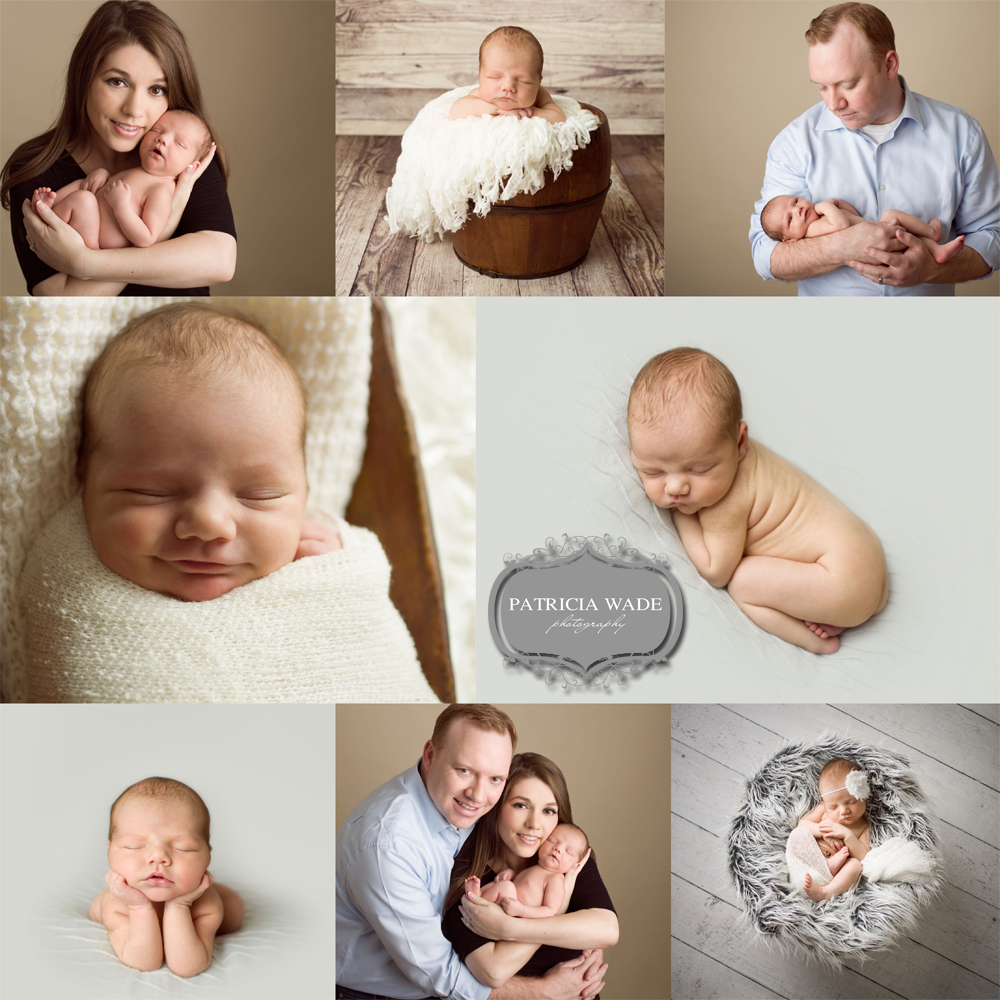 So often I am asked, "Why newborns?" and, "How are you able to get those gorgeous, peaceful images of brand-new babies?" And I suppose that it's my genuine love and appreciation for the subject. I 'd also say that specializing in Maternity and Newborn Portraiture for nearly a decade has enabled me to hone a very unique ability to comfort and pose newborns, and put my subjects naturally at ease. This makes it possible for me to create a variety of beautiful images for every newborn gallery. Being so experienced with newborns and posing is definitely an advantage, and makes it possible to flow through the poses to make the very most of session time. (Because no matter how much you love the photographer or her photos, you don't want to be in her studio forever – amiright?)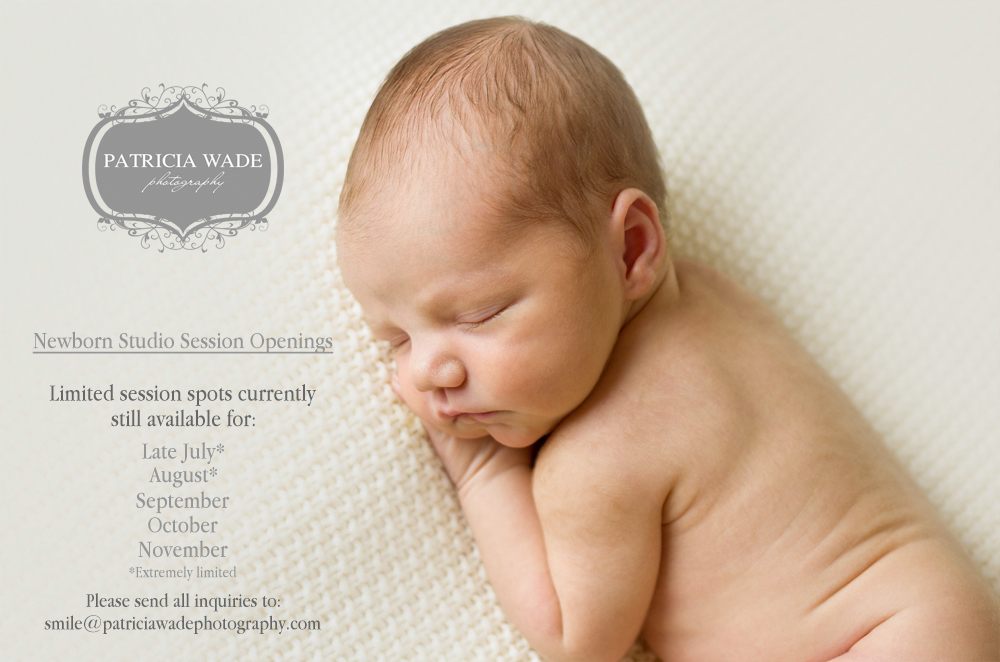 That is exactly what you get with a Patricia Wade Photography newborn session. Experienced newborn posing with a photographer who has worked with hundreds of newborns. A personal, customized session created with your family's styles and tastes in mind. An amazing assortment of fabrics, wraps, backgrounds, buckets, crates, hats and bows to round out the photos. And a truly lovely and enjoyable session time, where each pose and image is expertly shot to create an individual piece of artwork featuring your baby!