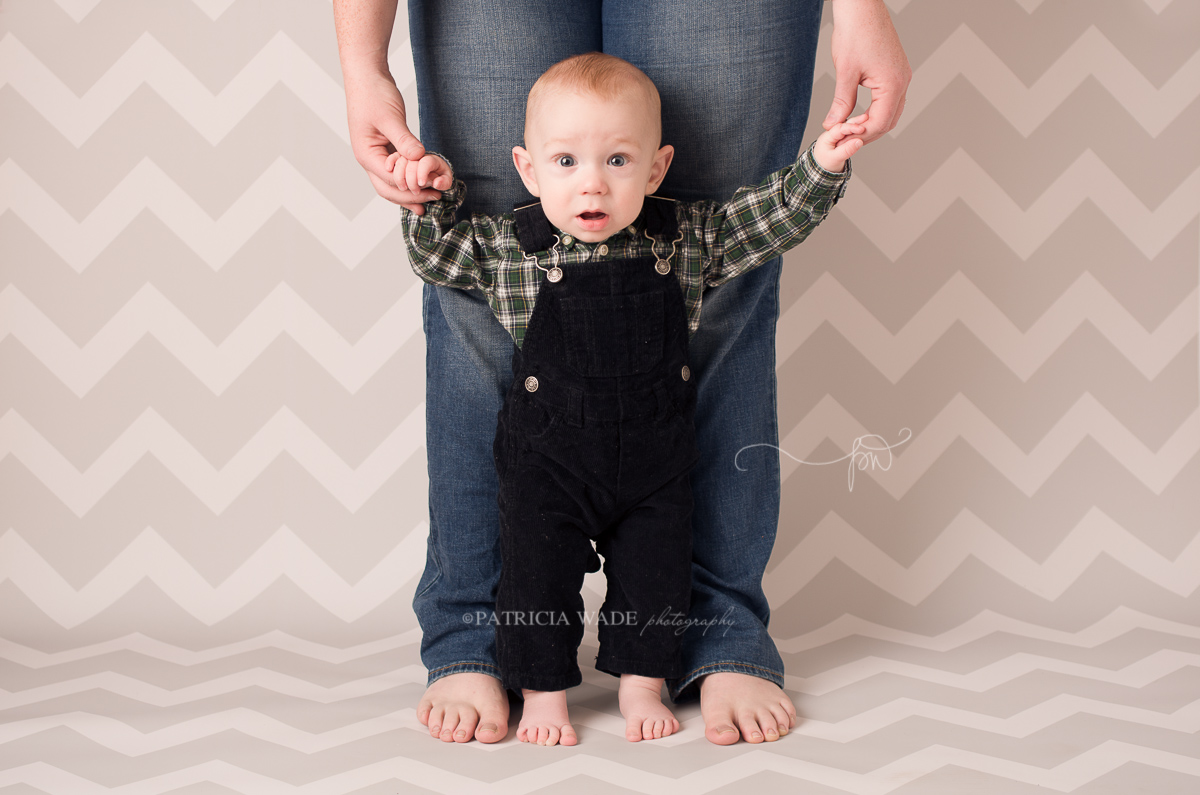 Those milestone moments! Such sweet memories!
This little guy has been coming to my Family, Children and Newborn Photography Studio in Midland since before he was even born! Then he rocked his newborn session. And he's been showing off his cool new accomplishments all through his Baby Plan Milestone Sessions. Super fun!
Milestone sessions are usually scheduled to coincide with the developmental milestones, and I love to incorporate parents in the little moments that they might not ordinarily get to photograph themselves. These memories are important!
Filled with dozens and dozens of unique backgrounds, my West Texas Photography Studio is well equipped to take your baby through 3 or 4 completely unique sessions to create a beautiful photographic record of his or her first year. I typically use 3 backgrounds or sets for each session, for added fun and variety. And most clients opt to include a cake smash at the fun, one year session!
Booking early is always recommended, as the studio schedule fills quickly. Contact me at sm[email protected] or send me a message through my CONTACT ME form. I look forward to creating beautiful photos of your family's sweet memories..
…because your baby is only this little once.